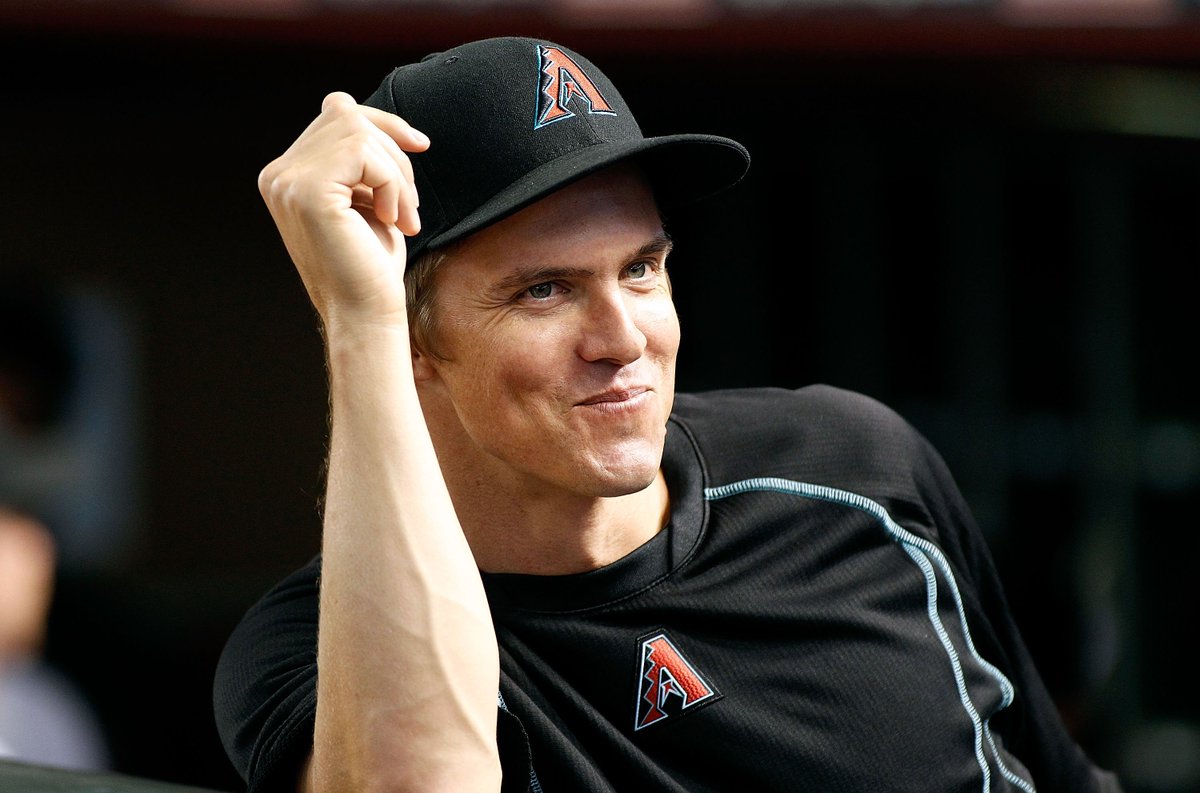 We are a little over one month into the 2018 MLB season and although it's still early, the contenders are starting to separate themselves from the pretenders. Now that expectations have been tested through about the first 30 games of the season, we can start to see who's surprised some people and who hasn't played up to their potential.
Surprise: Arizona Diamondbacks
The people in the desert aren't too surprised by their boys, but the rest of the league surely didn't see this start coming from the D-Backs. Arizona is breaking records left and right and not just simple ones either. This past Sunday, they became the first team since the 1907 Cubs to win their first nine season series. That's 111 years folks. Coming into the season, Arizona was primed for another wild card run, even after losing star right fielder JD Martinez in free agency. Their expectations took a hit quickly when newly acquired outfielder Steven Souza Jr. landed on the disabled list just days before the season. All-star third baseman Jake Lamb joined him on the DL a week into the season, and just recently pitcher Robbie Ray joined the injured group. Despite the loss of these key players, the D-Backs continue to play fantastic baseball. Last night on the final day of April, Arizona became just the third team in National League history to win 20 games before May. With the return of Souza, Lamb and Ray, as well as starter Shelby Miller who is slated to return in July from Tommy John surgery, the Diamondbacks are a legitimate postseason team. Don't be surprised to see these boys playing deep into October.
Disappointment: Los Angeles Dodgers
Although they have been plagued by the injury bug, fans of the reigning NL champions can't be happy with the way the Dodgers have looked so far. Currently sitting at 12-16, the Dodgers find themselves in a deep hole already in their quest for a 6th straight NL West title. They are a shell of what they looked like last season when they won a league high 104 games. Kenley Jansen came into this season slated as the best closer in baseball, but carries a 5.59 ERA and just 3 saves heading into May. Clayton Kershaw has a very respectable 2.84 ERA, but has not looked himself at points and has a 1-4 record, which is due in part to the Dodger offense failing to give him run support. LA was dealt a huge blow just days ago when it was announced that star shortstop Corey Seager would miss the remainder of the season to undergo Tommy John surgery. This team has to figure things out quickly or they will not be able to catch up to the D-Backs in the west and as crazy as it seems, with the way so many NL teams have started this season, they may not even make the postseason.
Surprise: Gerrit Cole
It is no surprise that Gerrit Cole is a good pitcher. Through his first five MLB seasons, he has proven to be one of the better arms in the game. The way he has started his 6th season however, is why he is on this list. Through five starts this season, Cole has a 2-1 record, a 1.73 ERA and a league high 61 strikeouts. He has gone 7 innings in four of his starts, and the fifth start he lasted 6 and two-thirds innings. When the Astros acquired him in the offseason to build a three-headed monster with Justin Verlander and Dallas Keuchel, they surely couldn't have expected this type of stuff. Cole has certified himself as a bonafide ace and if I am a postseason team, I do not want to face these Houston arms come October. They aren't giving you a break in any game and will break you down one batter at a time.
Disappointment: Carlos Santana
In somewhat of a surprising move, the upstart Phillies unexpectedly signed Carlos Santana this offseason to a three year, $60 million deal. The expectations of being paid $20 million a year are very high and it's safe to say that Santana has failed to meet those expectations so far this season. Hitting mostly in the two hole for Gabe Kapler, Santana has struggled to adjust to NL pitching as he owns just a .153 batting average to go along with 2 home runs and 11 RBIs. Just 15 hits through the first month of the season is not what you want to see out of your coveted free agent signing. The Phillies as a whole have started out better than expected, but Santana has been a low spot on an otherwise great offense.
Surprise: Didi Gregorius
Ahh Sir Didi. The Dutch shortstop for the New York Yankees has been quite possibly the best player in the league through April, as he is having himself a career year in the Bronx. Gregorius has a .327 batting average so far, leads the MLB with 30 RBIs, is tied with Mike Trout and Mitch Haniger for the major league lead in home runs with 10, and is second in the entire league with a 1.156 OPS. Coming into the season, Didi was seen as the 4th best hitter on the Yanks behind Aaron Judge, Gary Sanchez and newly acquired slugger Giancarlo Stanton (who we'll get to later), but Gregorius has quickly established himself as possibly the best all-around hitter on this team. The Yankees struggled the first 3 weeks of the season, but with the help of Gregorius and some strong starting pitching, they have won 9 of their last 10 and are showing why so many people picked them to make a run in October. Didi has stamped himself as an early MVP candidate and I don't see any signs of him slowing down.
Disappointment: Giancarlo Stanton
Alright Yankee fans before you bash me and give me all the "it's only been a month, give him some time to adjust" bullcrap, hear me out. Stanton's first game in pinstripes was thought to be a sign of things to come. He hit two home runs in Toronto on Opening Day and Brian Cashman was probably grinning from ear to ear. In the 27 games since, Stanton has hit just 3 home runs. He has 13 multi-strikeout games compared to just 7 multi-hit games. He is tied for 2nd in the MLB with 43 strikeouts and he's hitting just .230. He's never been the best contact hitter, but you want to see that average get up and with just 12 walks on the season, you certainly want to see him take more pitches. As much as I despise the Yankees, I do see Stanton picking himself up. He is just too powerful of a hitter to have his numbers this low. It does take time for certain players to adjust to new teams, but when your sole job is to crank baseballs 450 feet, adjustments should be made quickly. Stanton will more than likely finish the season with 40 plus homers and the Yanks will win 90 plus games, but there has to be a little bit of concern for the number one acquisition of the offseason.