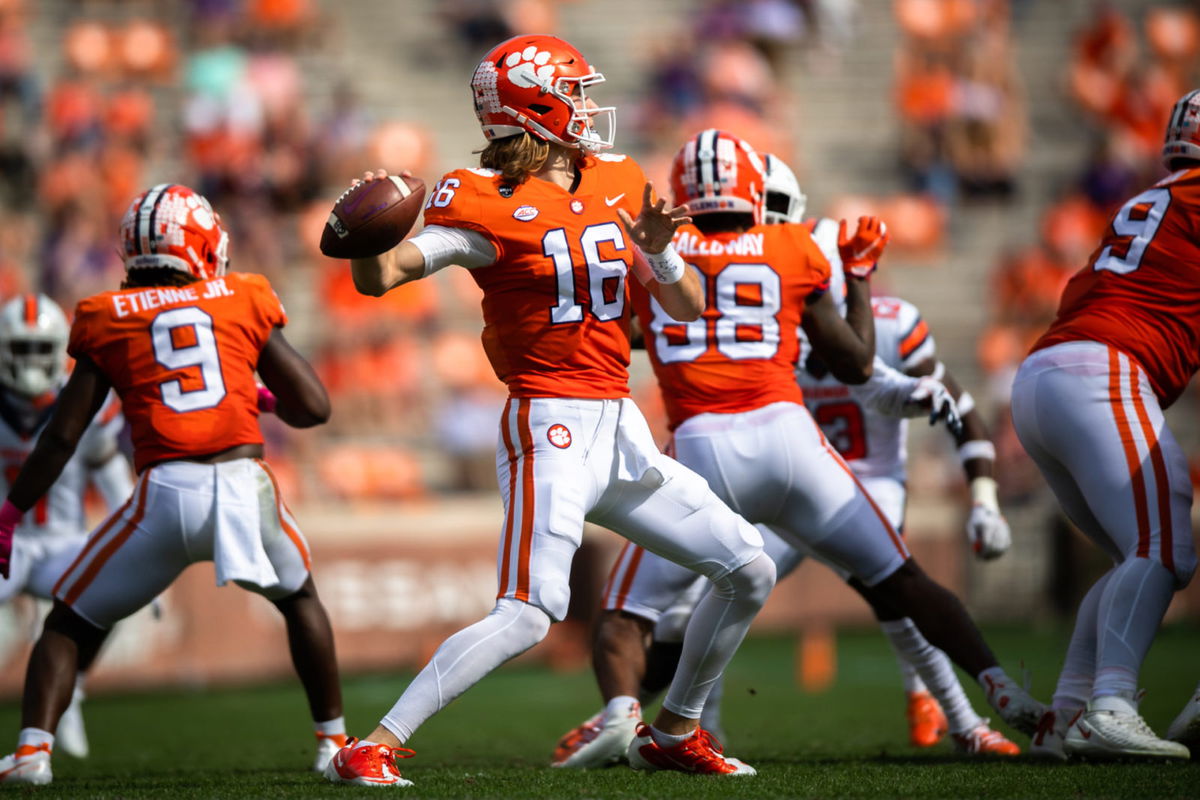 Trevor Lawrence, who is considered by many to be the best player in college football, has tested positive for COVID-19.
According to sources, Lawrence, who is in his Junior year at Clemson, tested positive for the virus on Thursday afternoon.
The native Georgian will now have to go through a 2nd, 3rd and potentially 4th COVID test, to confirm that the QB has in fact, contracted the virus.
If confirmed, Lawrence will have to sit out this Saturday, as the top ranked Tigers are scheduled to host Boston College at 12:00, noon eastern time.
More importantly, Lawrence's status for Clemsons biggest game of the year, will now be held in the balance, as the Tigers are slated to head up to South Bend and play the 4th ranked Notre Dame fighting Irish on Saturday, November 7th.