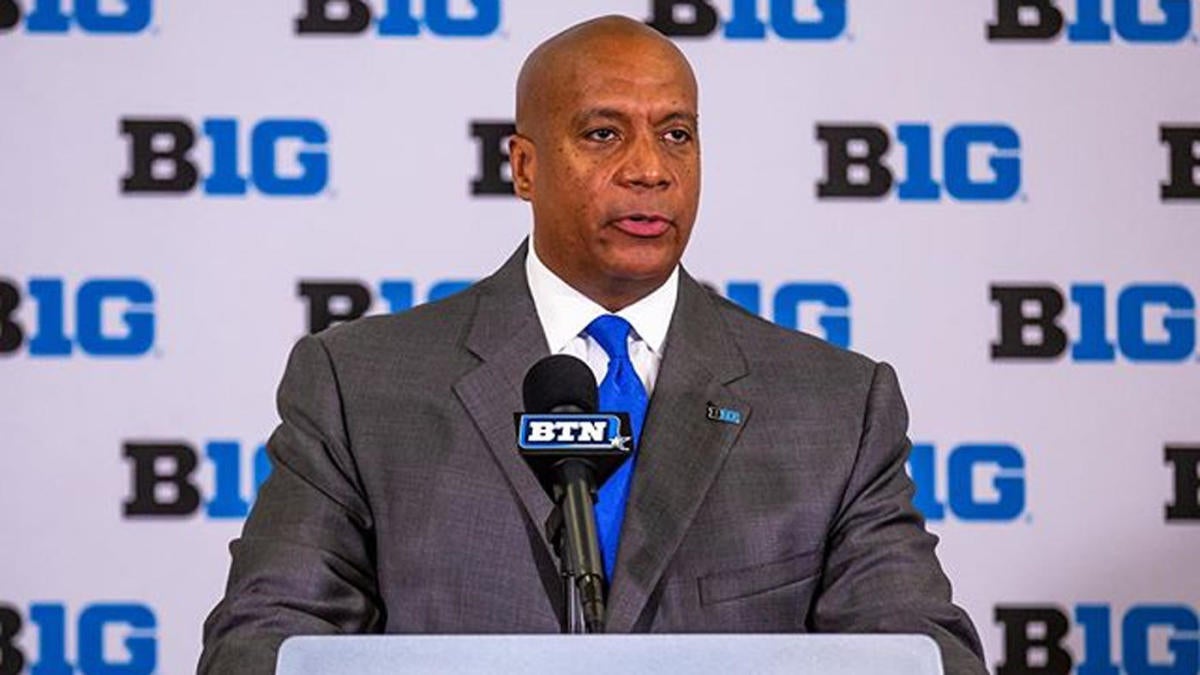 On Wednesday, December 9th, it was announced that a decision had been made which would allow the Ohio State Buckeyes to participate in this years Big Ten Championship game.
This decision, which was executed by the Big Ten's Administrative Council, stated that commissioner Kevin Warren's initial enforcement, which required each Big Ten team to play a minimum of 6 games to be eligible to participate in the Big Ten Championship, would be no longer enforced.
So what ultimately led to this decision? For starters, Ohio State, which is currently ranked 3rd in the AP Poll and 4th in the CFP rankings, had their scheduled game this week against the Michigan Wolverines canceled due to COVID concerns. And because Ohio State has only played 5 games thus far, they had technically become ineligible to play in the Big Ten Championship, according to leagues initial rulings.
However, as the saying goes, money talks. Ohio State is host to one of the richest programs in America and generates an annual revenue of nearly 150 million dollars. So to almost nobody's surprise, the Big Ten is going to do everything in there power to make sure that their richest team, plays on their biggest stage. Because at the end of the day, the bottom line is this. The Big Ten does not give a shit about the feel good story that Tom Allen and the Indiana Hoosiers have presented this year. They care about getting a team to the CFP because a birth in the CFP, equates to one hell of a paycheck coming your conferences way. And with that, they know that their only hope to get a team into the CFP, is to stretch the rules for the pretty boys from Columbus.
Now, while I understand why the Big Ten is doing what they are doing, I don't necessarily agree with it. Here is my whole thing. If you knew that Ohio State was going to be your Big Ten East representative from the jump, why even make the rule in the first place? It was as if the Big Ten thought that the Blue Bloods of the conference were going to be immune from the coronavirus. And to be honest with you, I don't even think they really thought this initial ruling through. I think that they vastly underestimated the severity of this virus and figured that there was no way in hell that anybody in their conference would have more than 2 games canceled. But in reality, that was not the case as after Saturday, only 3, out of the 14 members in The Big Ten Conference, will have partook in all 8 originally scheduled games.
Another thing that I have an issue with is that if these roles were reversed, there is no way hell that the conference would lift their requirement. For arguments sake, let's go back to Columbus on November 21st and say that Indiana pulled off the upset versus Ohio State. Additionally, let's say that Indiana had two more games canceled, which would by rule, take them out of title consideration. And, to go just one step further, lets say that Ohio State were to play this weekend against Michigan, which would give them the required 6 games played to participate in the Big Ten Championship. That would leave us with the Hoosiers of Indiana hypothetically, being host to a 5-0 record, while the Buckeyes of Ohio State, sat with a record of 5-1. Are you going to sit here and really try to convince me that the Big Tens Administrative Council would do the same thing that they are currently doing for the Buckeyes? You and me both know the answer to that question.
At the end of the day, it is important to acknowledge that although the Big Ten claims to be one conference, not everyone operates under the same set of rules. An average Michigan team is always going to get priority treatment over a above average Northwestern squad. The Penn States of the world will always outshine programs in the likes of Rutgers and Purdue. Is this necessarily fair? Of course not. But it is a reality that we, as college football fans, have to accept.