Its the debate as old as time. "Hypothetically, if Championship team A were to be paired up with Championship team B, who would come out on top during a fight to the death. Who would win if the 2005 Texas Longhorns were to ever be paired with the 2001 Miami Hurricanes? If the 1988 Notre Dame Fighting Irish were to ever square off against the 1995 Nebraska Corn Huskers? Now of course, these are all questions that can never be answered, but that doesn't mean they aren't fun debates that can be had across college bars far and wide.
With all this being said, I thought it would be fun to take our look at our newest hypothetical, the 2019 LSU Tiger vs 2020 Alabama Crimson Tide Championship debate. If you happened to have stubbled across social media world during the last 48 hours, you would have realized that a heated dispute has reached the college football world. "There is no way on god's green earth that this Alabama team would be able to compete with last years LSU team." "The 2019 LSU Tigers would run laps around this years Alabama squad." "You ever hear of a guy named Joe Burrow? Justin Jefferson Maybe?" "I'll raise your Joe Burrow with a Mac Jones and a Heisman winning Devonta Smith!"
Enough is enough. I am here to settle this heated debate once and for all. After reading this piece I hope that you will be able to come to the conclusion as to who would win in a death match for the ages. How am I gonna decide this you may be thinking? Let's get started and find out.
Total Resume
LSU (2019)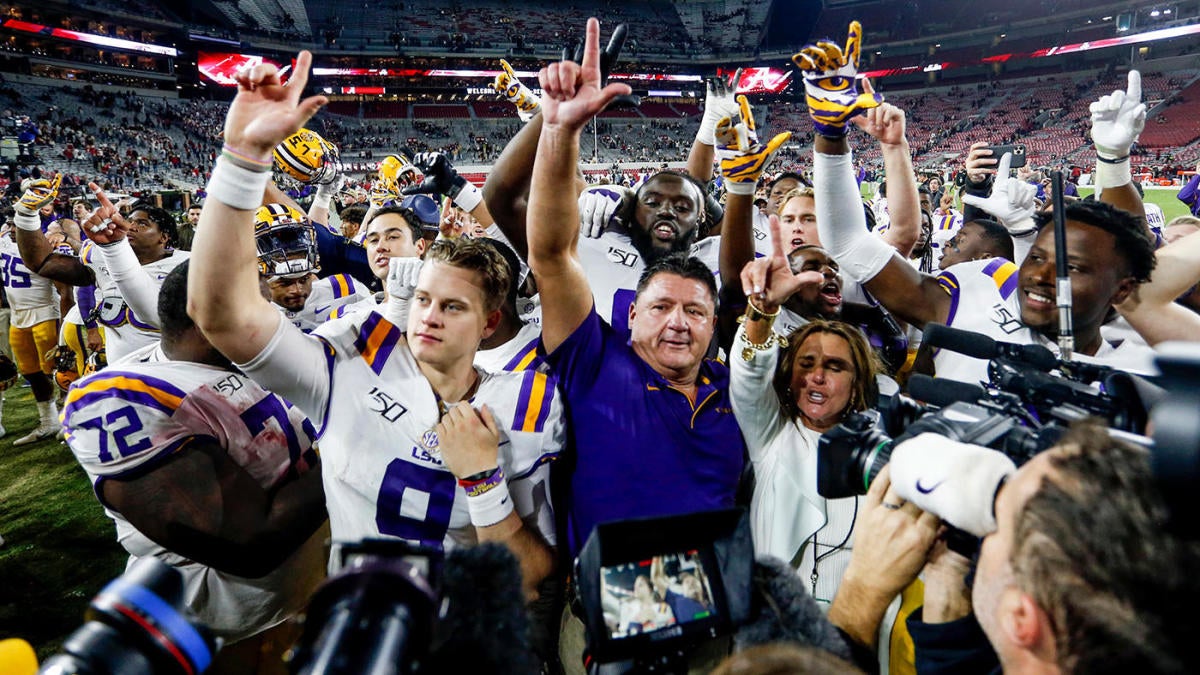 Record: 15-0
Notable Wins: @ #9 Texas (9/7), vs #7 Florida (10/12), vs #9 Auburn (10/26), @ #2 Alabama (11/9), vs #4 Georgia (SEC Championship), vs #3 Clemson (National Championship)
Yards Per Game – 568.9
Points Per Game – 48.4
Points Allowed Per Game – 21.9
Alabama (2020)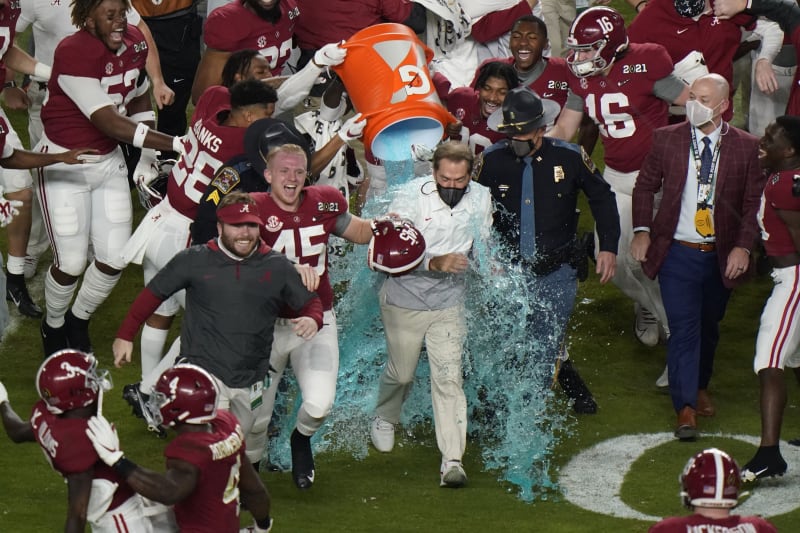 Record: 13-0
Notable Wins: vs #13 Texas A&M (10/3), vs #3 Georgia (10/17), vs #22 Auburn (11/28), vs #11 Florida (SEC Championship), vs #3 Ohio State (National Championship)
Yards Per Game – 541.8
Points Per Game – 48.17
Points Allowed Per Game – 19.38
Advantage: LSU
Running Back
LSU (2019) – Clyde Edwards-Helaire
2019-2020 Season Stats: 1,414 rushing yards, 215 carries, 6.6 yards per carry, 16 TDs, 453 receiving yards
Best Game: 11/9 @ Alabama: 103 yards, 20 carries, 3 TDs, 77 receiving yards, 1 receiving TD
Awards and Accolades:  Charles McClendon Award,  Percy E. Roberts Outstanding Offensive Player of the Year, Doak Walker Award (Semifinalist)
Alabama (2020) – Najee Harris
2020-2021 Season Stats: 1,466 rushing yards, 251 carries, 5.8 yards per carry, 26 TDs, 425 receiving yards, 4 receiving TDs
Best Game: 10/10 @ Ole Miss: 206 yards, 23 carries, 5 TDs
Awards and Accolades: Doak Walker Award (Nations top RB,) Placed on Walter Camp All-American Team.
Advantage: Alabama
Wide Receivers
LSU (2019) – Justin Jefferson
2019-2020 Season Stats: 1,540 Receiving yards, 111 receptions, 18 TDs, averaged 13.9 yards per catch
Best Game: CFP Semis vs Oklahoma: 227 yards, 14 REC, 4 TDs
Awards and Accolades: Biletnikoff Award (Finalist)
Ja'Marr Chase
2019-2020 Season Stats: 1,780 Receiving yards, 84 receptions, 20 TDs, averaged 20.1 yards per reception
Best Game: National Championship vs Clemson: 221 yards, 9 REC, 2 TDs
Awards and Accolades: 2019 Biletnikoff Award (Nations Top WR,) 2019 Consensus All American
Alabama (2020) –Jaylen Waddle (Only played in 4 1/2 games this season due to injury)
2020-2021 Season Stats: 591 Receiving yards, 28 receptions, 4 TDs, averaged 21.1 yards a catch
Best Game: 10/17 vs Georgia: 161 yards, 6 receptions, 1 TD, averaged 26.8 yards a catch
Awards and Accolades: None
Devonta Smith
2020-2021 Season Stats: 1,856 Receiving yards, 23 TDs, 117 receptions, averaged 15.9 yards a catch
Best Game: National Championship vs Ohio State: 215 yards, 12 REC, 3 TDS (Accomplished this stat line in the first half alone. Smith would leave the game early in the 3rd quarter after dislocating his finger)
Awards and Accolades: 2020 AP Player of the Year Award, 2020 Biletnikoff Award, 2020 Heisman Memorial Trophy (First WR to win award since 1991,) 2020 Maxwell Award, 2020 Walter Camp Player of the Year Award, 2020 SEC Offensive Player of the Year Award, 2020 Consensus All American (All Americans have not been announced yet but we can all make the conclusion that Smith will in fact, make that list.)
Advantage: Alabama (Smith's historic year outweighs LSU's combo)
Quarterback
LSU (2019) – Joe Burrow
2019-2020 Season Stats: 5,671 passing yards, 60 TDs, 10.8 yards per attempt, 6 INTs, 76.3 completion percentage, 5 rushing TDs, 94.9 QBR
Best Game: 9/7 @ Texas: 31-39, 471 yards, 4 TDs, 1 INT
Awards and Accolades: 2019 AP Player of the Year Award, 2019 Consensus All American, 2019 Davey O'Brien Award, 2019 Heisman Memorial Trophy, 2019 Johnny Unitas Golden Arm Award, 2019 Manning Award, 2019 Maxwell Award, 2019 Walter Camp Player of the Year Award, 2019 SEC Offensive Player of the Year Award
Alabama (2020) – Mac Jones
2020-2021 Season Stats: 4,500 passing yards, 41 TDs, 4 INTs, 11.2 yards per passing attempt, 77.4 completion percentage, 96.1 QBR (Highest finishing QBR ever given out by ESPN)
Best Game: 10/17 vs Georgia: 24-32, 417 yards, 4 TD, 1 INT
Awards and Accolades: 2020 Davey O'Brien Award, 2020 Davey O'Brien Award, 2020 Consensus All American (All Americans have not been announced yet but we can all make the conclusion that Jones will in fact, make that list.)
Advantage: LSU
Best Defensive Players
LSU (2019) – K'lavon Chaisson (LB)
2019-2020 Season Stats: 60 tackles, 13.5 TFL, 6.5 sacks, 2 PDs
Best Game: 11/30 vs Texas A&M: 6 tackles, 1.5 sacks, 1.5 TFL
Awards and Accolades: First-Team All-SEC (AP)
Kristian Fulton Jr. (CB)
2019-2020 Season Stats: 38 tackles, 1 INT, 14 PDs
Best Game: 10/19 @ Mississipi State: 3 tackles, 2 PDs, 1 INT
Awards and Accolades: Second-Team All-SEC (AP)
Grant Delpit (S)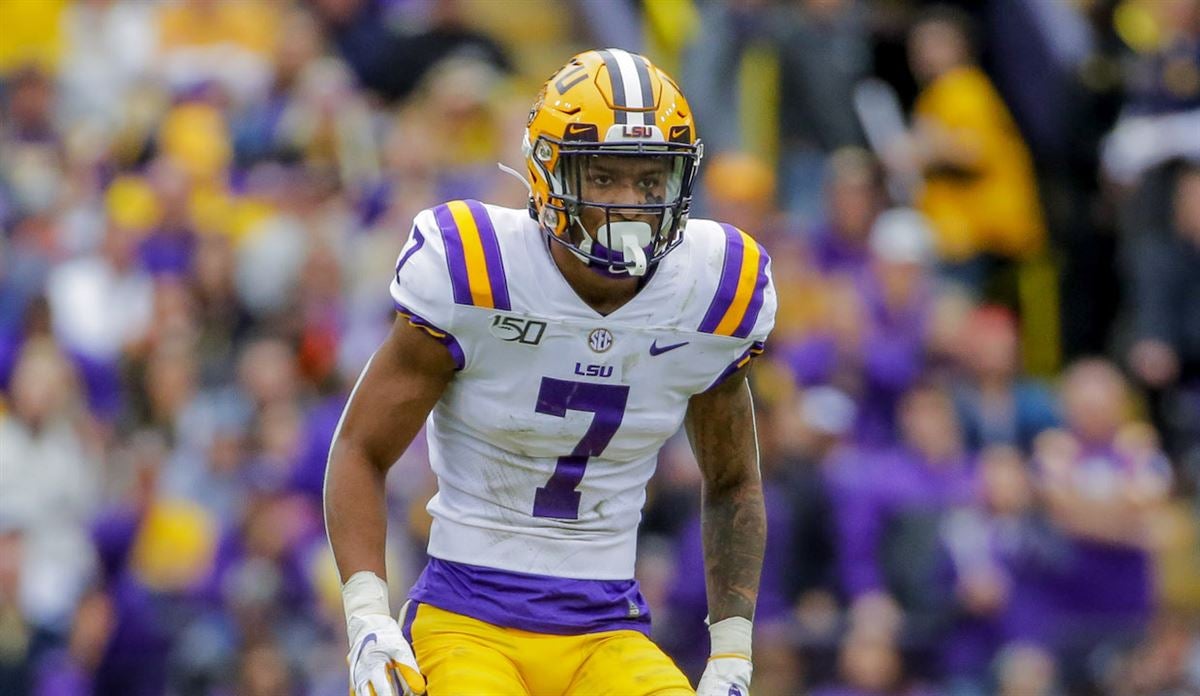 2019-2020 Season Stats: 65 tackles, 4.5 TFL, 2 sacks, 2 INTs, 7 PDs, 1 FF, 1 FR
Best Game: 10/19 @ Mississipi State: 11 tackles, 1 PD
Awards and Accolades: 2019 Consensus All American, 2019 Jim Thorpe Award (Given to the nations best defensive back)
Alabama (2020) – Patrick Surtain II (CB)
2020-2021 Season Stats: 37 tackles, 3.5 TFL, 1 INT, 1 TD, 9 PDs,
Best Game: 10/31 vs Mississippi State: 4 tackles, 1 INT, 1 TD
Awards and Accolades: 2020 Jim Thorpe Award Finalist, 2020 SEC Defensive Player of the Year
Dylan Moses (LB)
2020-2021 Season Stats: 76 tackles, 6 TFL, 1.5 Sacks, 1 FF
Best Game: 10/17 vs Georgia: 10 tackles, 1 sack, 1 TFL
Awards and Accolades: First-Team All-SEC (AP)
Christian Barmore (DL)
2020-2021 Season Stats: 37 tackles, 9.5 TFL, 8 sacks, 3 FF, 3 PDs
Best Game: 12/12 @ Arkansas: 3 tackles, 2 sacks
Awards and Accolades: First-Team All-SEC (AP)
Advantage: Draw
Coaching Staff
LSU (2019)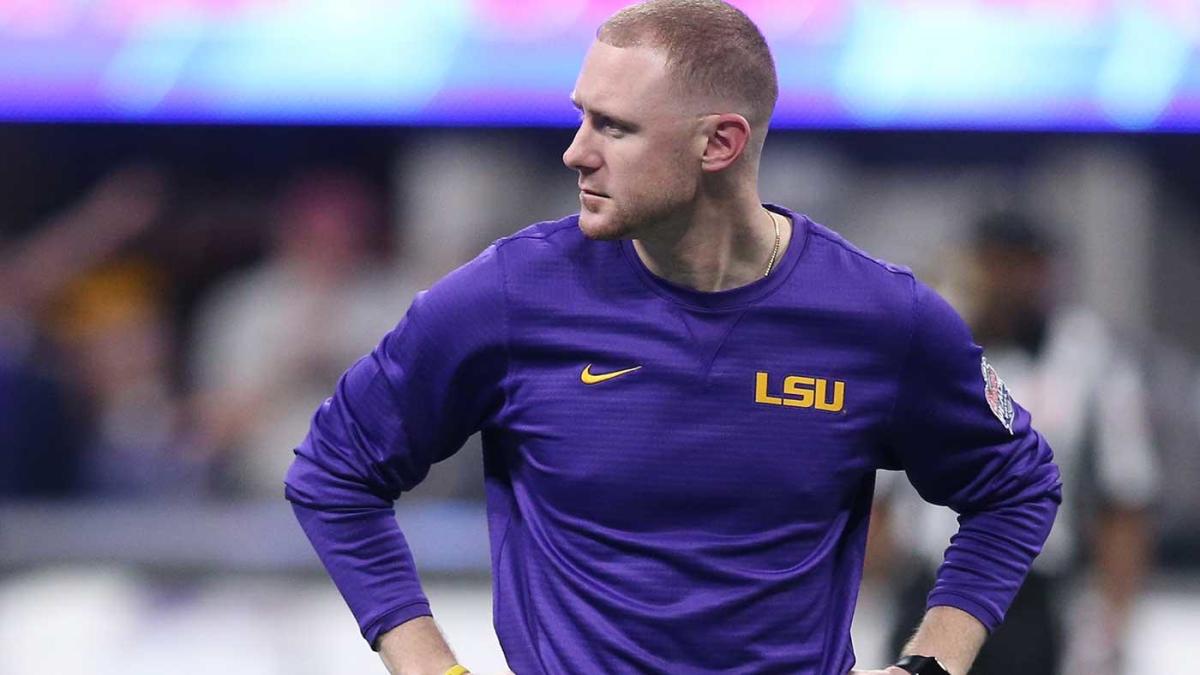 Head Coach: Ed Orgeron
Defensive Coordinator: Dave Aranda 
Offensive Coordinator: Steve Ensminger
Passing Game Coordinator: Joe Brady
Alabama (2020)
Head Coach: Nick Saban
Defensive Coordinator: Pete Golding
Offensive Coordinator: Steve Sarkisian
Offensive Line Coach: Kyle Flood
Advantage: Alabama
Final Conclusion: If they played ten times, each team would win 5 of of em 😉