Before the words "Its only January bro" come out of your mouth, let me explain. While we may still be two months away from selection Sunday, it is never to early to start talking about March Madness. We haven't had an NCAA tournament in nearly two years, and the thought that one is on the precipice has me as excited as kid in a candy store. So excuse me if I am jumping the gun a little bit.
One of favorite parts of March Madness is to see mid majors enter the dance as underdogs, and leave as heros. We are talking about the Florida Gulf Coasts and Loyola Chicago's of the world. With that being said however, it should not come as too much of surprise that these programs experience some sort of success at the national level. In 2018, when Loyola Chicago, out of the Missouri Valley conference, made it to their second final four in program history, the Ramblers finished the season with a record of 32-6. Florida Gulf Coast, 26-11. You get the point.
Furthermore, I would like to give you guys a head start of sorts, as to who I feel is going to be a cinderella story during this years, upcoming NCAA tournament. These 5 programs are some of the hottest teams in America and are certainly squads that I would not want to see come March.
5. Belmont (15-1)
It seems like during every year around this time, we are talking about how good the Belmont Bruins are. Belmont, who are apart of the OVC, have made the NCAA tournament 8 times since 2005. Those statistics are not supposed to exist for mid major programs. The culture that the historic Rick Byrd has created during his 33 year tenured in Nashville in nothing short of remarkable. Byrd, who retired in 2019, passed the torch to Casey Alexander who has thus far, left off right where the basketball legend started, all the way in 1986.
As far as Belmont's current team is concerned, it would be hard to argue that the Bruins are not one of the most talented mid majors in the entire country. Belmont is currently in the process of a 12 game win streak, has gone 9-0 to start conference play, and is flat out steam rolling every team they play. What I like most about this team is that they have the ability to both light it up from the outside, as well as bully their opponents inside of the paint. Junior center, Nick Muzynski, has made an early case for OVC player of the year, has he has averaged 15.7 PPG, 5.5 TRB and has shot 57.2 percent from the field over the course of the first 16 games of the season. There is an old tale that suggest that the bear is the most dangerous animal in the wilderness. After seeing what Belmont is currently doing to their opposition, I will not be disputing that claim.
4. Navy (9-1)
The Navy Midshipmen have not been to an NCAA tournament since 1998. Coming into this year, they had experienced just 5 winning seasons since the year 2000 and were in many ways, trying to keep their heads above water. But yet..someway, somehow, we are sitting here today, with the Midshipmen holding a 9-1 record, to go along with a 6-0 slate in conference play and a shiny, red hot 8 game win streak.
So how is this even possible you may be asking? Well for starters, the Midshipmen are host to a senior guard in Cam Davis who is currently in the process of putting together one of the best individual seasons the Patriot League has seen in quite some time. Davis, a native of Battlefield (Kinda bad ass, not gonna lie,) Missouri, is in the midst of a 18.6, 2.2, 2.9 and 49.2 FG% stellar season. Davis is also accompanied by a plethora of talented guards as well as big man, Daniel Deaver. On Saturday afternoon Navy will welcome in the cadets of Army, in hopes to continue their season dominance. Go Navy, beat Army!
3. Drake (13-0)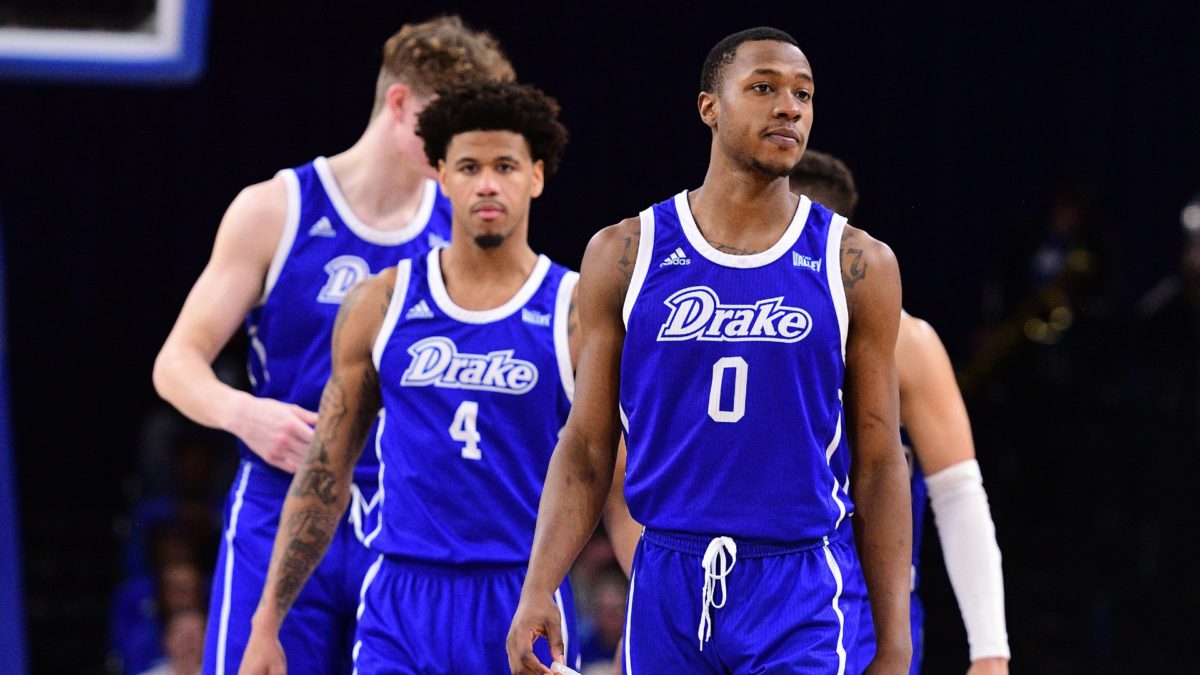 In 1969, a small university from De Moines Iowa made their first ever trip to big dance. At this point in time, the NCAA tournament had only been around for 30 years, and were in the process of hosting just 25 programs per tournament. Still, for a school like Drake to even be invited to the tournament had to be a pretty surreal feeling. It gets better though. During that tournament, the Drake Bulldogs, who were led legendary head coach, Maury John, went on to make the final four, before eventually falling to John Wooden's UCLA Bruins. Talk about a debut for the ages. Since that point, Drake has managed to make make just 3 more NCAA Tournament appearances (1970, 1971, 2008) and is still hoping to one day, get back to the magical stage.
Now that we have the pleasantries out of the way, let's talk about one of my favorite teams of the 2020 season. Drake is the best team that I can almost guarantee none of you have watched. This is a team that may not have the greatest recruits in the world, but play with a fire under their ass that is stimulating. We are talking hard nose, physical, team basketball. The Bulldogs have a forward on their team named SanQuan Hemphill who I swear to god, plays like he is trying to make the team or rather, not get cut. Hemphill is the teams leading scoring, averaging just below 15 points a contest, and is well on his way to a spot on the MVC's first- team all conference list.
Unfortunately for the Bulldogs, Drake has been bitten by the COVID bug and has been able to play a game since January 4th. It goes without saying that this period of coagulation is going to ruin the sizable amounts of momentum that the Bulldogs had. It is now a matter of if they can get it back before tournament time.
2. Winthrop (15-0)
We now shift our focus to The Big South as their is a program located in Rock Hills, South Carolina who is currently setting the CBB world ablaze. The Winthrop Eagles are not just a good basketball team, they are a program that has the potential to be great. And trust me, there is a difference. When you establish a culture like Winthrop has, winning 10 conference championships and making 9 NCAA Tournaments appearance since 2000, you start to develop an expectation to be great…and to settle and nothing less. The only problem however, is out of of all those conference championships and appearances in the big dance, the Eagles have just one tournament win, which came in 2007 against Notre Dame. Could this be the year to change that?
One thing I like about this years Winthrop team is that they are so damn physical on the defensive side of the ball. It is very clear that head coach, Pat Kelsey has made it a priority for his men to be tenacious on defense, and I would die to be a fly on the wall for on of his mid week practices. I am also a big fan of Winthrop's senior guard, Chandler Vaudrin, who is in the midst of having himself a monster season, averaging 12.6 PPG, 6.9 TRB, and 7.6 AST. While the Big South is not necessarily known for their high levels of competitive basketball, I would definitely keep your eyes on the boys from Rock Hills as we get closer to March.
1. Boise State (13-1)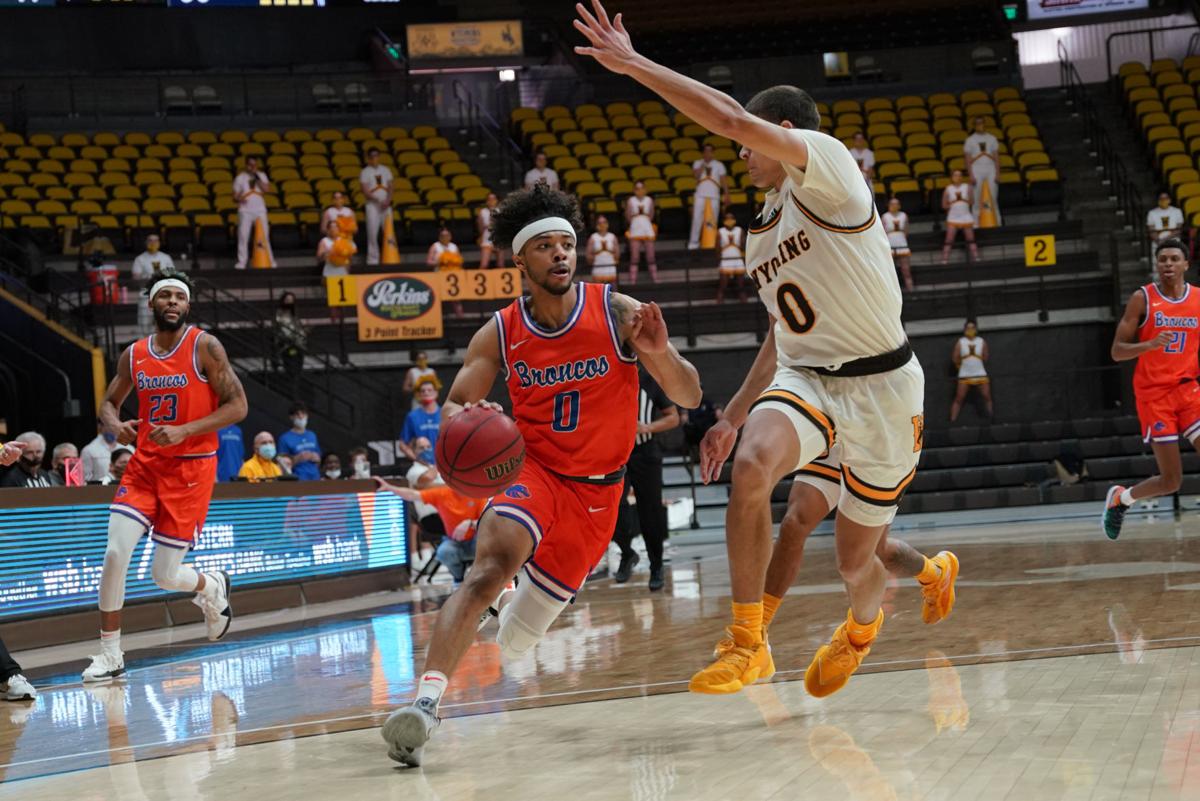 Does everybody remember, how at the top of this article, we talked about the 2018 Loyola Chicago Ramblers who shocked the world by making it the the final four as an 11 seed? Yea, well Boise State has the potential to do just that this season. They are that good. This is a program that since losing their first game of the year to Houston, has gone on to rattle off 13 straight victories while mowing down arguably, the best mid-major conference in basketball in the Mountain West. And sure, one can make the argument that Boise State will not be ready to compete in front of the bright lights, as they have not made the NCAA Tournament since 2015. But to that, I would say that up until 2018, Loyola Chicago's last tournament had been in…1985. And yes, I am speaking in Hyperbole's right now, but I am a believer that when a high level mid major program is clicking on all cylinders, they have the ability to compete with any team on any given night.
Now let's talk about what makes Boise State so good. For starters, the Broncos have enough depth that could dig them a whole to China. As we are all very well aware, one of the biggest strengths a college basketball team can possess is depth and seniority. More often than not, this depth translates to chemistry which in turn, equates to championships in some form. The Broncos of the luxury of starting two seniors and two juniors, which includes the teams leading scorer, Derrick Alston Jr. Alston, a senior guard from Houston, is currently having a career year, averaging 16.8 PPG, 4.1 TRB and is shooting 88.3% from the charity stripe. The Mountain West currently has four teams who could receive at an large bid during this years NCAA Tournament. For Boise State to be 9-0 in conference play at this point in the season, says a lot and as of today, I am officially declaring the 2020 Boise State Broncos as my Bracket Busters of the year!