"Your'e Anna, Im Elsa, so let it go bitch." – Queen Victoria
7. Michelle
On this weeks episode, Bachelor nation welcomed in 5 new women to the  Nemacolin Resort. And much to the chagrin of the "Varsity squad," Matt James now has the opportunity to find love with a surplus of new ladies.
I'll be honest with you guys, out of the 5 new girls to enter the show last night, only two really stood out for me. Brittany, for her opening scene make out and Michelle, for her romantic one on one with Matt. Now, I'm not totally sold on the fact that Michelle just walked in the house and was immediately gifted with a one on one (Producers…I mean beginners luck, I guess) but never the less, it was a cute date.
One thing I really like about Michelle is that she is a teacher. Not many people who come on this show have the background of being an educator and you could instantly tell that James was intrigued by that aspect of her life. Also, how many people get to say they went zip lining and on a hot air balloon ride all in a first date. The last time I took a girl out on a first date, we grabbed a slice of pizza which was then followed by a battle on the mini golf course. The Bachelor has set the standards for dates on a whole new level.
6. Pieper
It is now time to present my official dark horse to win this season of the Bachelor. During the first 3 weeks of this show, Pieper, a 23 year old graduate student from Oregon, laid low, waiting for her time to shine. And even last night, nothing that Pieper did or said made you believe that this girl would be in it for the long hall. But I'm telling you guy's, Matt likes this girl.
Pieper has what we like to call the "It factor." The it factor is not a characteristic that can be seen, or even measured in that case, but is a trait that can separate you from every other women in the house. One thing I really like about Pieper, is that she is a super personable person. Although her and James have not had the opportunity to talk to frequently, it is clear that when they do, the conversation flows. I understand that putting someone who has not gotten a group date rose or a one on one date in my PR at this point is a shot in the dark, but I just have that gut feeling that Pieper is here to stay.
5. Chelsea
Guys, I have made a giant mistake. I have quickly come to the realization that Chelsea should have been on these power rankings the second she stepped out of that Limo in her stunning, Emilia Gown (Thanks google for the assist.)
Last night, Chelsea was rewarded with a group date rose after her and James shared a personal, yet beautiful one on one conversation. Chelsea opened up about some of the struggles of her childhood, as well as proclaimed the power she felt with her patented short hair look. I have said it once an I will say it again, the women on this show who let down their guards and become vulnerable, have a huge leg up on the ones who don't. After last nights convo, Chelsea became a favorite to win this season.
Side Note: Can we talk about Chelsea's style for a second? It should come as no surprise, as a professional runway model, that Chelsea is the best dressed women in the house. But still, seeing Chelsea absolutely bring it every time the camera is pointed towards her is a delight to watch.
4. Serena P
Our lone Canadian cracks our list once again! Serena P reminds me of the girlfriend that every guy wants. She's cute, funny and has a personality to her that is fun, bubbly and extremely charismatic. And yes, I am fully aware of the old legend that states that all Canadians are nice, but Serena truly embodies that mold!
What I like most about Serena P is that it is very clear she is their for all the right reasons. For example, take Victoria who is not on this show to find love. She is on this show to become famous and create drama. What she is doing is simply a shtick for the cameras. With Serena, I truly believe that the way she is acting on camera, is the way she acts at home with her buds. That in itself, is reason enough to believe that Serena will remain on this show for weeks to come.
3. Abigail
Yes…tis is true. The time has finally come where Abigail has been knocked off our top spot. And the unfortunate thing, is she is literally doing nothing wrong. In fact, it's quite the opposite. During the last few weeks of the show, the bachelor producers have mad it very clear that the ladies who were going to get the most camera time were the ones who would create the most drama. And Abigail is simply not that girl. She is a women that stays to herself and is more worried about finding love, rather then getting involved in petty, high school drama.
Now of course, the reason Abigail is no longer on the top of our list is because she has simply not been a major part of this show for the greater part of a month now. And I can still sit here and have a crush on her, and still reminisce on that magical first night, but the reality is, there are girls who are just in a better spot than she is at this moment. But make no mistake about it, if Abigail ever gets gifted with a one on one, this game is OVA! #TeamAbigail
2. Bri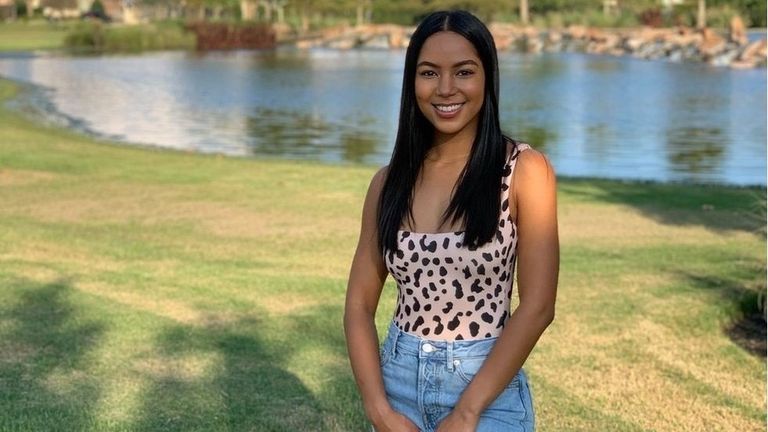 Bri is slowly, but surely becoming the Micheal Jordan of this show. And what I mean by that is it seems as if Bri is starting to have a major leg up on almost every other female in this house. Bri is the ONLY female in the house to have a one on one date and be rewarded with a group date rose. As this show progresses, you can begin to see the separation, as if to signify "Bri James or bust."
All "Joking" aside, I am a big fan of Bri. I feel as if she keeps her nose out of the drama, has a smile that is infectious as the Coronavirus (Ehhh scratch that joke,) and is the type of women who you want to fall in love with. If I had to pick a quote on quote "Favorite" from here on out I would say that we are looking at a battle between Bri from San Fran and…….
1. Katie
If you would of told me at the beginning of this show, that the girl who walked out of the limo with a vibrator would become a voice of reason for this house, I would have called you absolutely crazy. But here we are, four weeks in, with our vibrator queen holding top spot. What a world.
I love Katie. Katie is the pretty girl who instead of joining the high school mean girls, which is usually the easier thing to do, has stood up against them and is defending what is right. We talked last week about how sweet of a moment it was when Katie comforted Sarah who was literally, being maliciously attacked by the entire house. It takes a really strong person to go against the grain, to help a person in need.
These acts of kindness did not stop there, as Katie continued to stick up for Sarah, even as she left the house. At the beginning of this weeks episode, some of the girls began to talk trash on Sarah's name, and the marketing manager from Washington would not have it. I can only imagine how Sarah must how felt watching at home, seeing one single girl stick up for her. Talk about a courageous act.
Finally, as last night episode came to a close, Katie took Matt aside to warn him about some of the nasty rumors that were being spread about certain women in the house. One of these rumors included speculations about a new women in the house being an escort in her home city of Chicago. Now mind you, Katie did not do this for her personal gain. She did not do this to better her chances of winning the show. She simply, did it to protect a women who she had just met, days ago. A women, who not many in the house were particularly fond of. Once again, Katie is going against the house, to help someone in need. This girl does not miss and is going to either A. Win this show or B. Be the next Bachelorette.