Who doesn't love a new uniform…right? Listen, I actually like the Bengals color way. And I am a fan of the concept of having Bengal stripes wrapped around a helmet. But something about these new uniforms just screams 2002 fashion…which is not a good sign for those keeping score at home. Lets take a look at works and what doesn't.
All Road Whites – D+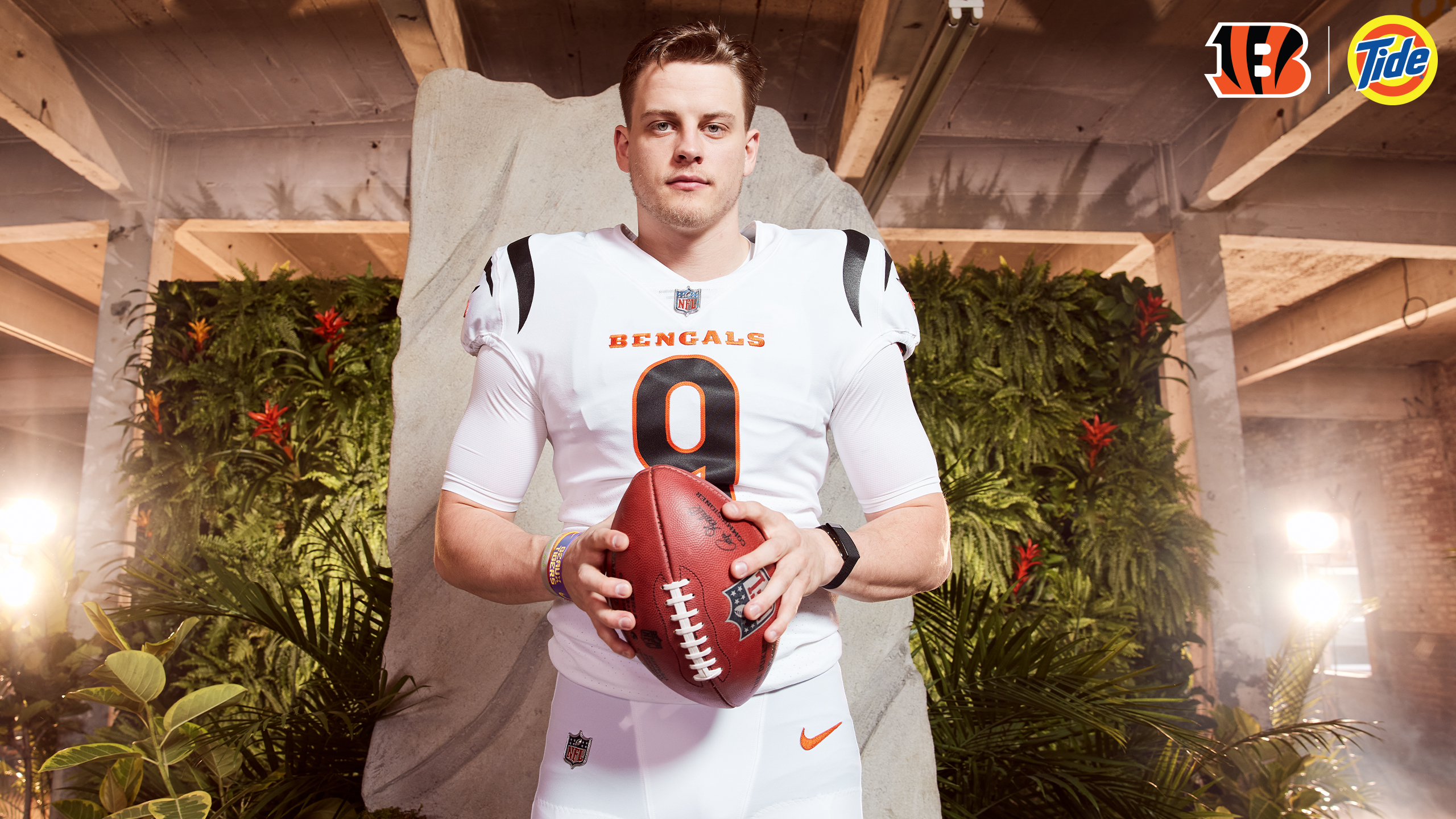 Noooooot sure what the Bengals were thinking here. Joe Burrow looks like he's getting ready to go to a fancy art class where he is the canvas and a bunch of rich snobs will go to town on last years number one pick. And listen man. I usually really like an icy white look, but you HAVE to compliment that white, with crisp detail that the Bengals just failed to do. This looks like a cheap pop warner jersey to me.
PS. THIS is how you execute an all white look.
Orange/White – C+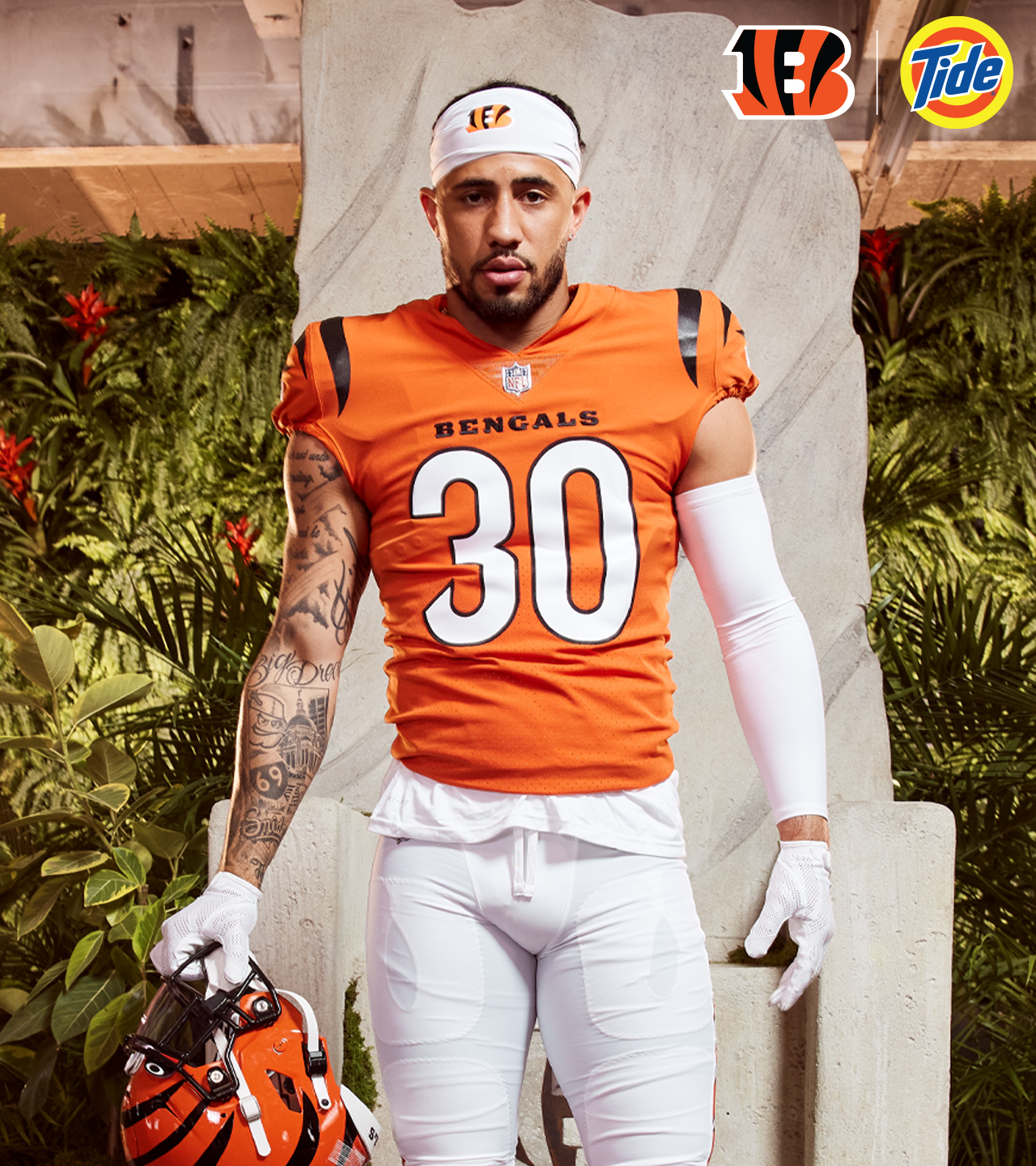 The Denver Broncos called and they want their jersey back. In short, these aren't terrible, but they aren't great either. If I had to compare these unis to a food I would definitely lean towards those creamsicile pops you would have after a long day at summer camp.
Orange/Black – F
Whoever thought it was a good idea to mix these alternates with black pants, instead of going with a color rush orange, should be thrown in jail. Absolutely hideous.
Black/Black – B-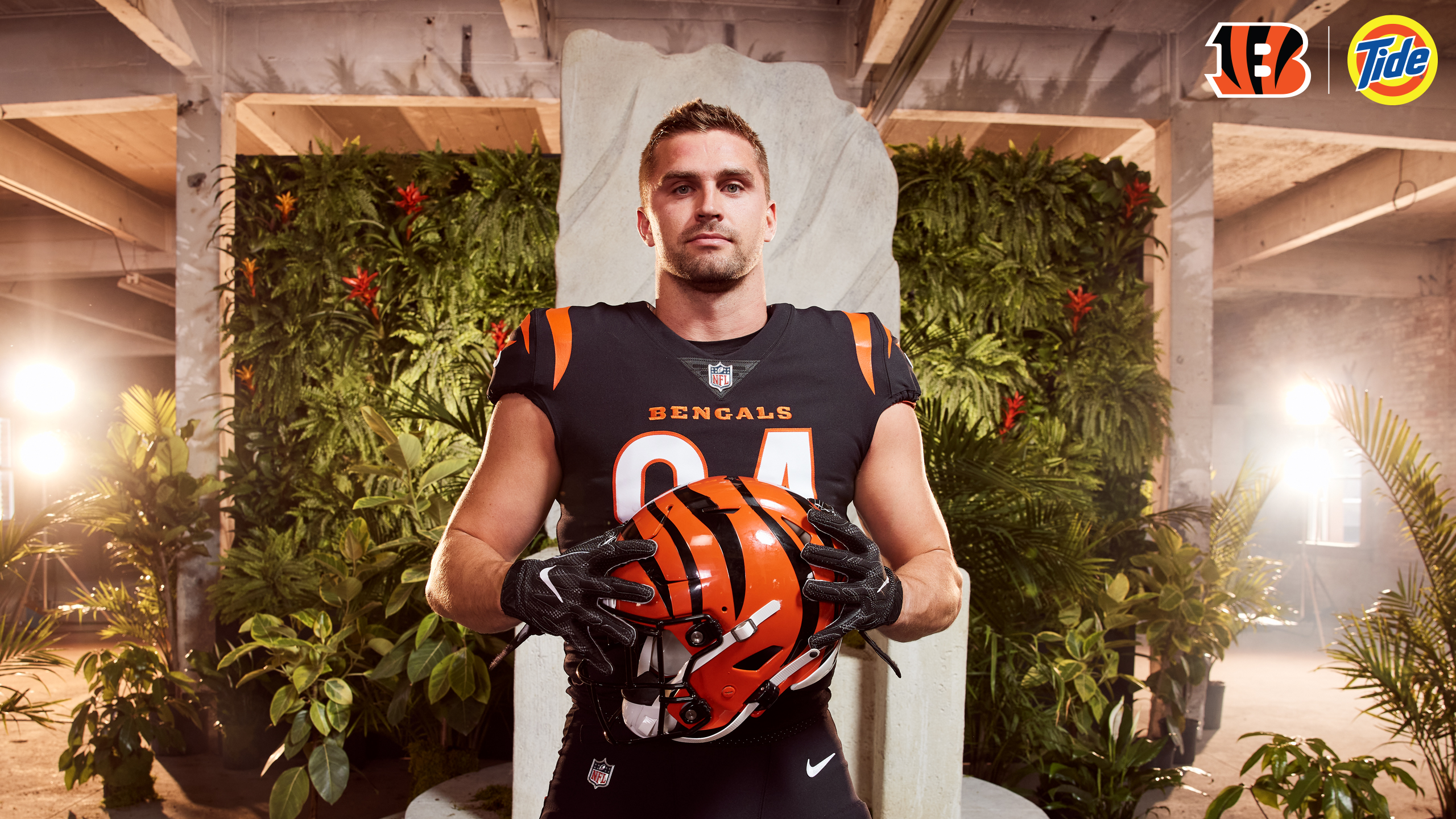 Now we are starting to cook my friends. Black on black has always been one of my favorite jersey combos, especially when it comes to playing at night. For whatever reason, all black uniforms look extremely crisp under the bright lights and expect these bad boys to shine during SNF in the near future.
Black/White – A
The one jersey that the Bengals did get spot on was their new found, black on white look. Everything about this jersey is just done right. The tiger stripes on the pants look clean. The white cleats compliment the pants well and the black jersey has a rustic look that puts together the entire fit. I'll be completely honest, I think this uniform alone saved this reveal from being a complete and utter disaster.