I have come across a problem folks. Whether it is MLB.com, CBS Sports or Bleacher Report, it seems that when it comes to ranking professional baseball teams, these publications miss the mark almost every time. Don't believe me? Look at this.
I don't care how "Hot" the Giants were to start the season, you can not sit here and tell me that they are a better team than the Yankees….you just can't. Thats why, for the rest of the season, I will be giving you authentic power rankings that you won't find anywhere else. Lets rock.
5. Red Sox (29-20)
Current Standings: 2nd place in AL East
Last 10: 6-4
Run Diff: +45
Most notable stat? The Red Sox lead all of baseball in both team SLG% (.445) and team OPS (.767)
I think it goes without saying that the Red Sox may be one of the bigger surprises to start the 2021 ML season. After finishing 2019 with a 84-78 record and 2020 with record of 24-36, the expectations for this ball club were none to high. But to the Sox credit, this is a team that has taken those expectations…chewed em up…and as spitten them right back out.
What I like most about this Red Sox team is their ability to absolutely mash. JD Martinez, Rafael Devers and Xander Boagarts make up one of the most lethal trios in the bigs and Alex Verdugo and Kike Hernandez are two guys who have rejuvenated this offense since their recent arrival to the club. Additionally, since serving his suspension, manager Alex Cora has brought an uncanny energy to the clubhouse that can visibly seen through the television screen.
Are the Red Sox a team that can win the WS this year? I don't necessarily think so. But it is sure nice to have some meaningful baseball back in Fenway park where it belongs.
4. White Sox (28-19)
Current Standings: 1st place in AL Central
Last 10: 5-5
Run Diff: +73
Most Notable Stat? The White Sox lead the American league Central in run differential by 71 runs
Managerial problems aside, the White sox are a pretty damn good baseball team. And we can talk all day about how good this offense is, with big bats producing such as Tim Anderson and reigning AL MVP, José Abreu, but in my eyes, what is making this club so efficient is the production that we are seeing from the Sox starting rotation. Take a look at these numbers that the South Side aces are currently shelling out.
Carlos Rodon: 5-1, 1.27 ERA, 7 GS, 42.2 IP, 62 SOs, 0.80 WHIP
Lance Lynn: 5-1, 1.51 ERA, 8 GS, 47.2 IP, 50 SOs, 0.97 WHIP
Lucas Giolito: 4-4, 4.40 ERA, 10 GS, 55.2 IP, 66 SOs, 1.17 WHIP
Dallas Keuchel: 3-1, 4.28 ERA, 10 GS, 54.2 IP, 28 SOs, 1.28 WHIP
A good offense can win you games but a good rotation can win you a championship.
3. New York Yankees (28-20)
Current Standings: 3rd place in AL East
Last 10: 7-3
Run Diff: +20
Most Notable Stat? The Yankees lead the AL with a 3.20 team ERA
Remember when everybody was freaking out a few weeks ago when the Yanks were 5 games under .500 and had the worst, yes worst record in the AL for the first time in over 25 years? Well yea those days have quickly vanished. Thanks to phenomenal starting pitching which included the franchises first no hitter since 1999, the Yanks are scorching hot. And yea, I would be remiss to say that I didn't wish the Yankees didn't continue to spiral out of control, but there is just way too much talent on team for that to ever happen.
The matter of the fact is this. Gerrit Cole is well on his way to winning his first Cy Young award. When healthy, Giancarlo Stanton looks like he is back to MVP form and Aroldis Chapman may be about as dialed in as I have ever seen him. This Yankees team is only going to continue to get better and I expect them to climb in these PR in the coming weeks.
2. San Diego Padres (31-18)
Current Standings: 1st place in NL West
Last 10: 9-1
Run Diff: +79
Most Notable Stat? During a 4 game stretch that ranged from Wednesday to Sunday, Fernando Tatis batted a LUDICROUS .786 with a 2.752 OPS. There is hot and than there is NANDO HOT
I love everything about the San Diego Padres. I love their uniforms. I love their ballpark. I love their swagger and I lover Fernando Tatis Jr.
About two weeks ago, the Padres decided that they were tired of playing around and proceeded to become the hottest team in baseball, winning 9 straight games in dominating fashion. And as we sit here today, the Padres have the best record in baseball, the best team ERA in the game, are host to perhaps the most electrifying player in the world. They also lead the league with 519 SOs and are tied with the highest run differential in the majors with 79. So why are they not #1 on our list you may be asking? How about we take the 120.4 mile drive up north to the city of stars.
1. Los Angeles Dodgers (30-18)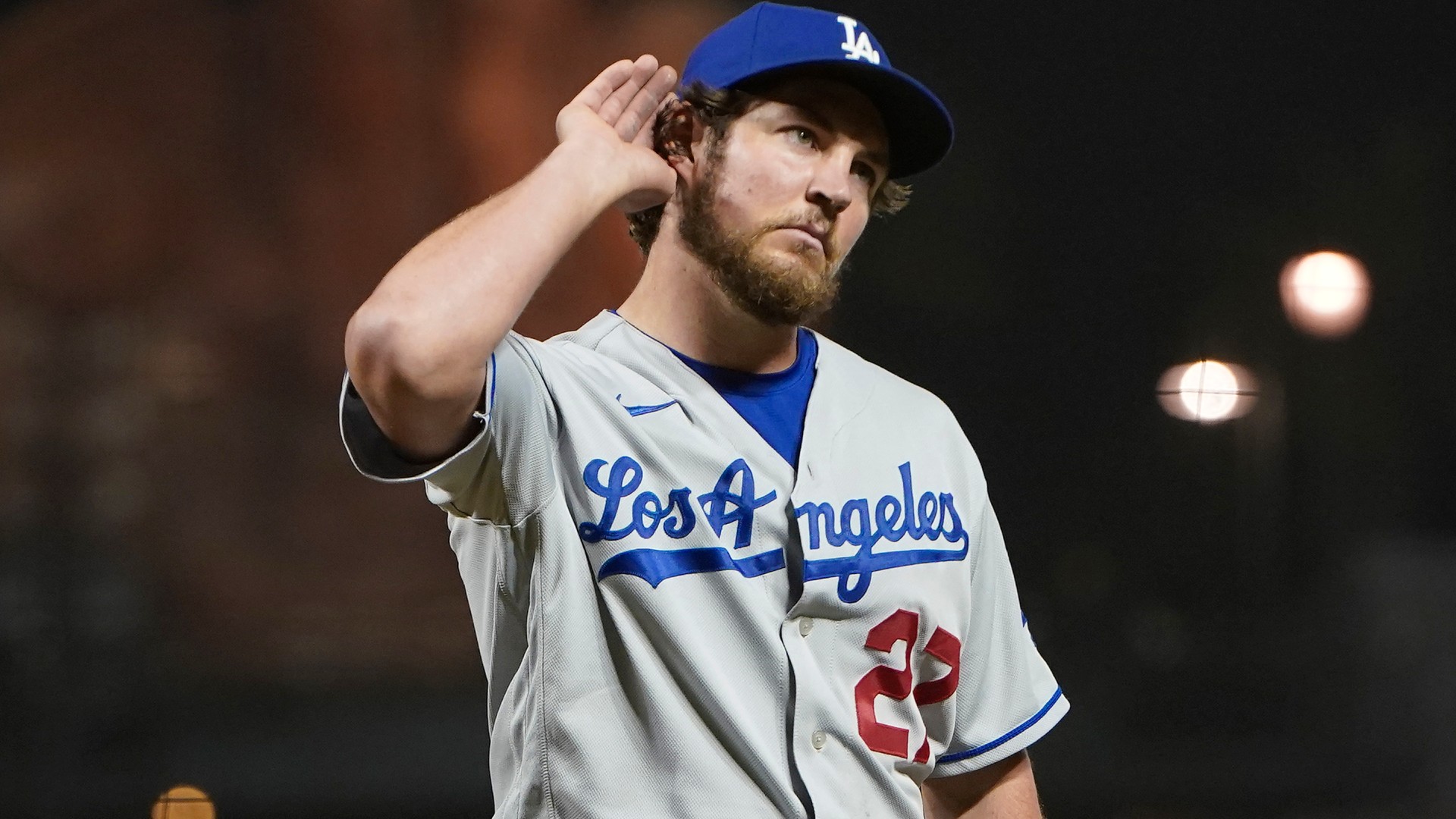 Current Standings: 2nd place in NL West
Last 10: 9-1
Run Diff: +79
Most Notable Stat? The Dodgers have not lost a game since acquiring Albert Pujols
If I were to write this a week or 2 ago, the Dodgers would not be #1 on my PR list. I needed to see something. A jolt, spark, anything that would get the men in blue out of their unprecedented funk. Then the trip to the bay area happened. The Dodgers made their way into Oracle Park this past weekend with a chip on their shoulder. Although the Dodgers are the defending WS Champions and have won the last 8 NL West titles, the Giants had been playing some incredible baseball and were even considered by some (Cough MLB.com, cough,) as one of elite teams in the majors. For the first time in almost a decade, the Dodgers had something to prove in their own division. And prove it they did, winning all three games by a dominant combined score of 19-9. With this road sweep, the Dodgers proved that they are not only still the kings of the NL West, but are still the kings of the Majors and are not going to give up their crown so easily.
Player Stats to further prove the Dodgers case for #1

Max Muncy: .286 BA, 42 H, 34 R, 10 HRs, 25 RBIs, .459 OBP, .996 OPS
Clayton Kershaw: 7-3, 2.94 ERA, 11 GS, 64.1 IP, 71 SOs, 0.90 WHIP
Trevor Bauer: 5-2, 1.98 ERA,