I don't think I will ever get tired of seeing 100,000 people sing "Sweet Caroline." Call me old school, but that shit always hits different.

Honorable Mention – McLane Stadium
On Saturday night, to honor the 2,996 people who lost their lives during the devastating attacks on 9/11, Baylor's student section held up 2,996 cards….each with a different victims name.
5. LaVell Edwards Stadium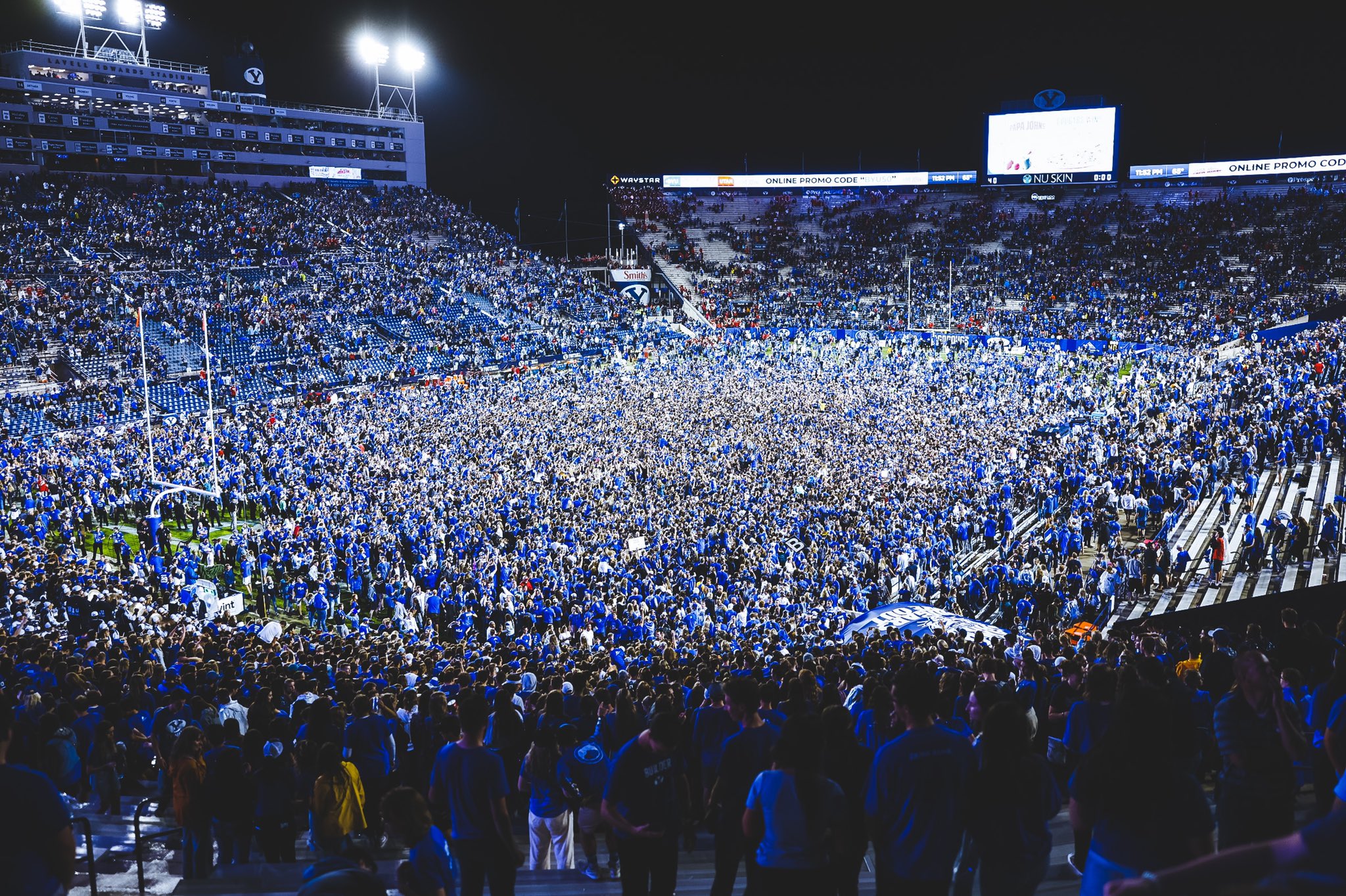 The last time BYU had beaten Utah in the Holy War was on November 28th, 2009. That was until Saturday night of course. Go crazy Provo, you deserve it.
4. "The Horseshoe"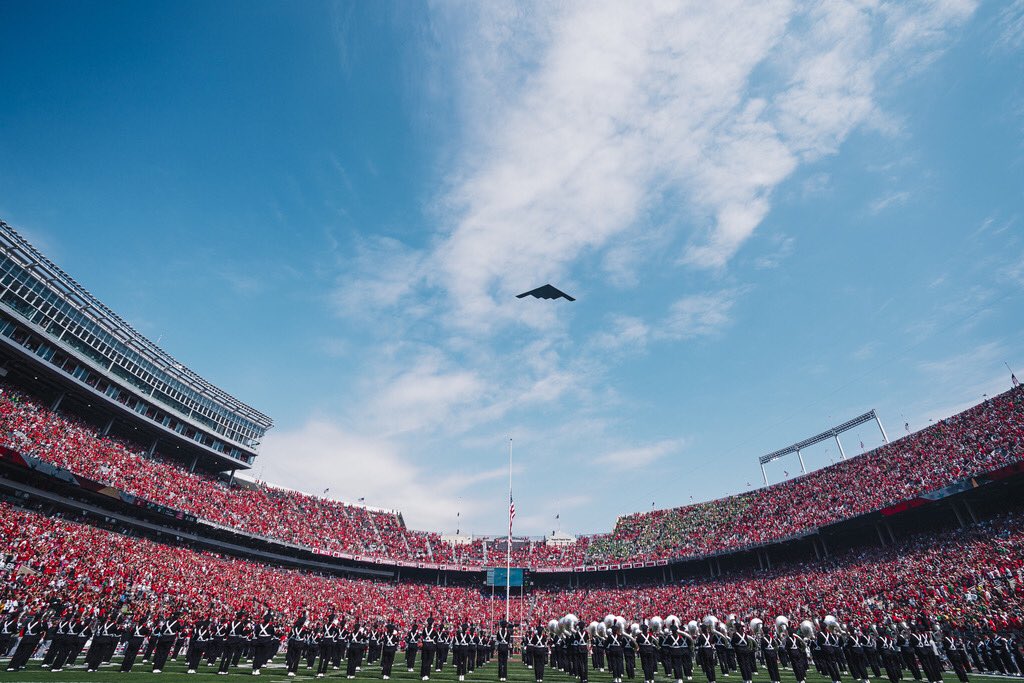 It may have come in a loss, but there are few places in America that get as loud and rowdy as The Horseshoe on a Saturday afternoon.
3. Donald W. Reynolds Razorback Stadium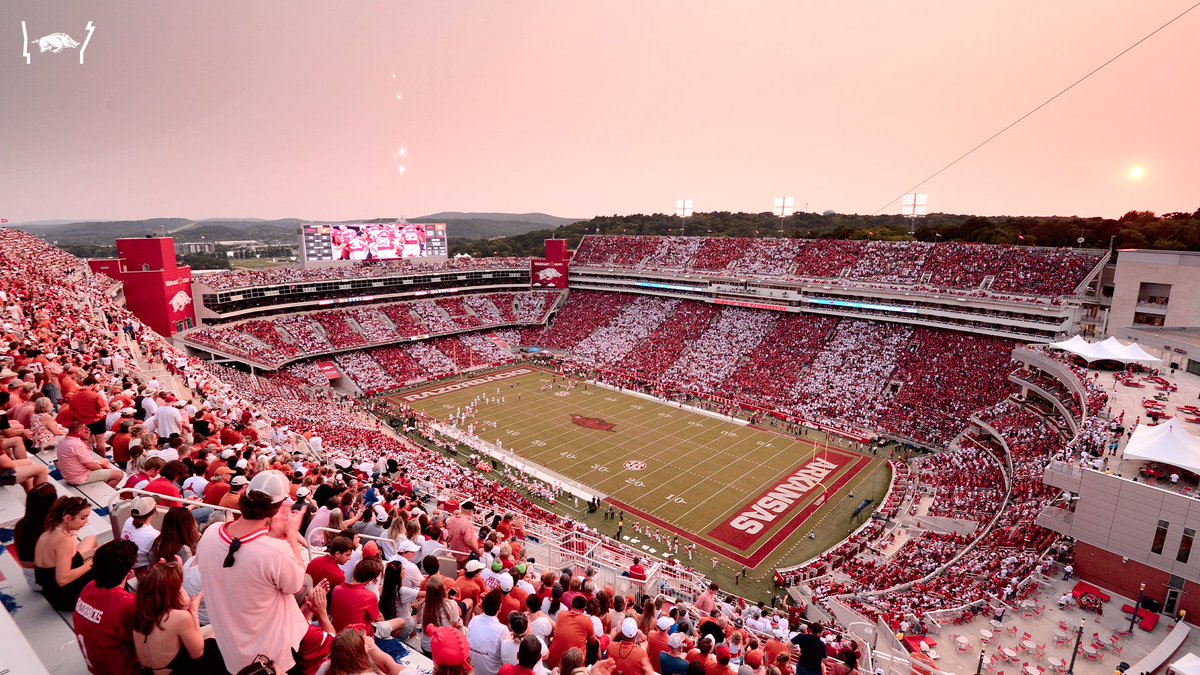 When Sam Pittman got hired at Arkansas a year ago, he promised the great people of Fayetteville that he was going to bring a winning culture back to their historic football program. And after the effort that Pittman's Razorbacks showed on Saturday night during their blowout win vs Texas, it would be hard to argue that coach isn't going to deliver on that promise.
2. Jack Trice Stadium
The battle for the Cy-Hawk trophy is more than just a rivalry game. It's a tradition that was first started in 1894 and is a matchup that is ALWAYS circled on the calendars of Iowans state wide. You win this game… and the state wide bragging rights that are granted to you become seemingly endless. But if you lose…. let's just say it'll be a long year of waiting until the next one.
1. "The Big House"
The dress code in Ann Arbor on Saturday night was simple; wear Maize and lots of it.