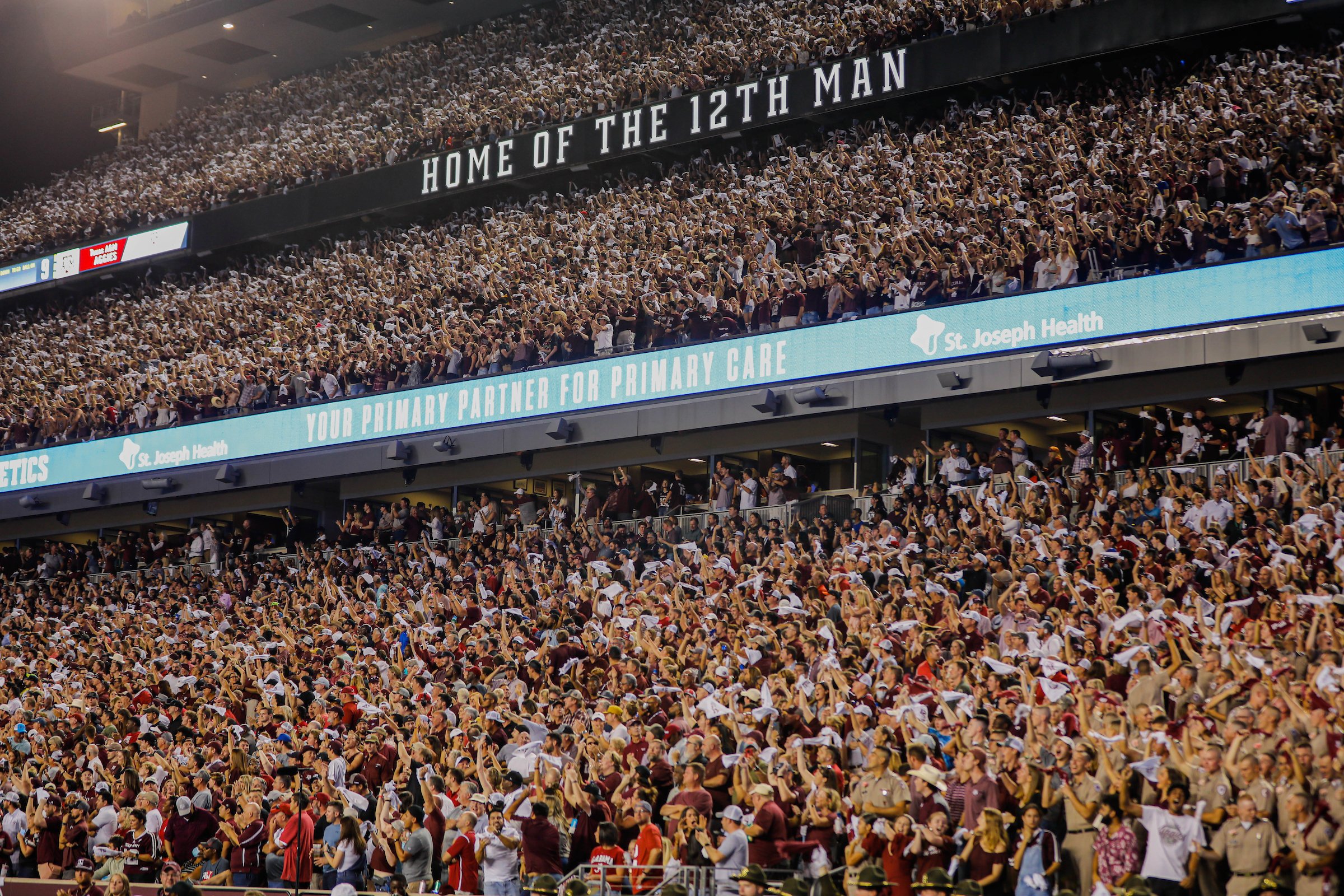 Image By: Texas A&M Football
If we learned anything this week, it was that there is nothing college students love more than storming the field.
Honorable Mention – Lane Stadium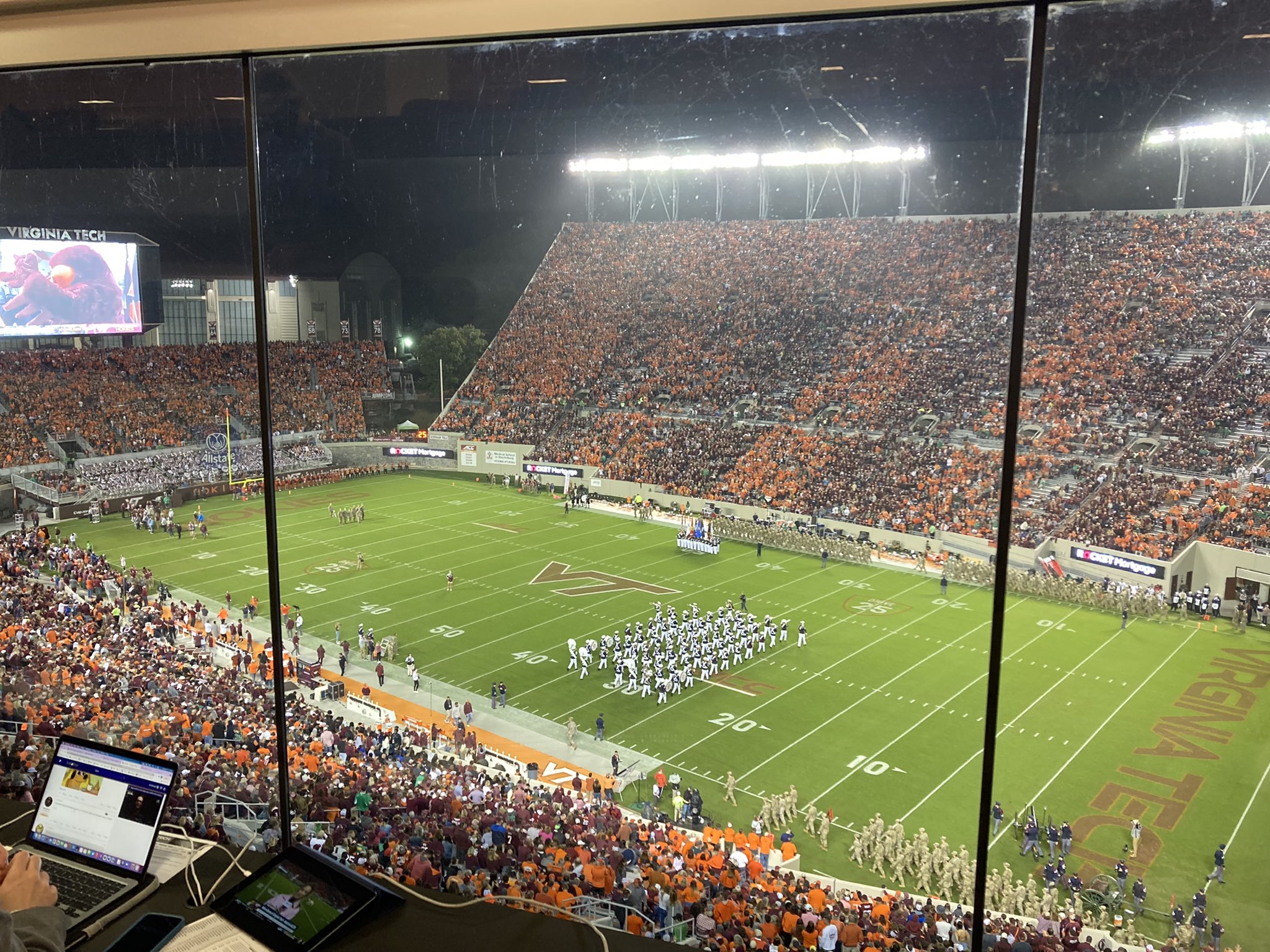 Image By: Mike Barber
Now I'll be honest here, I thought the Hokies missed the mark on Saturday night with their attempts of an "Orange and maroon stripe out." With that being said, Blacksburg is still one of the greatest college towns in America and provides an atmosphere that is unmatched.
5. Jordan-Hare Stadium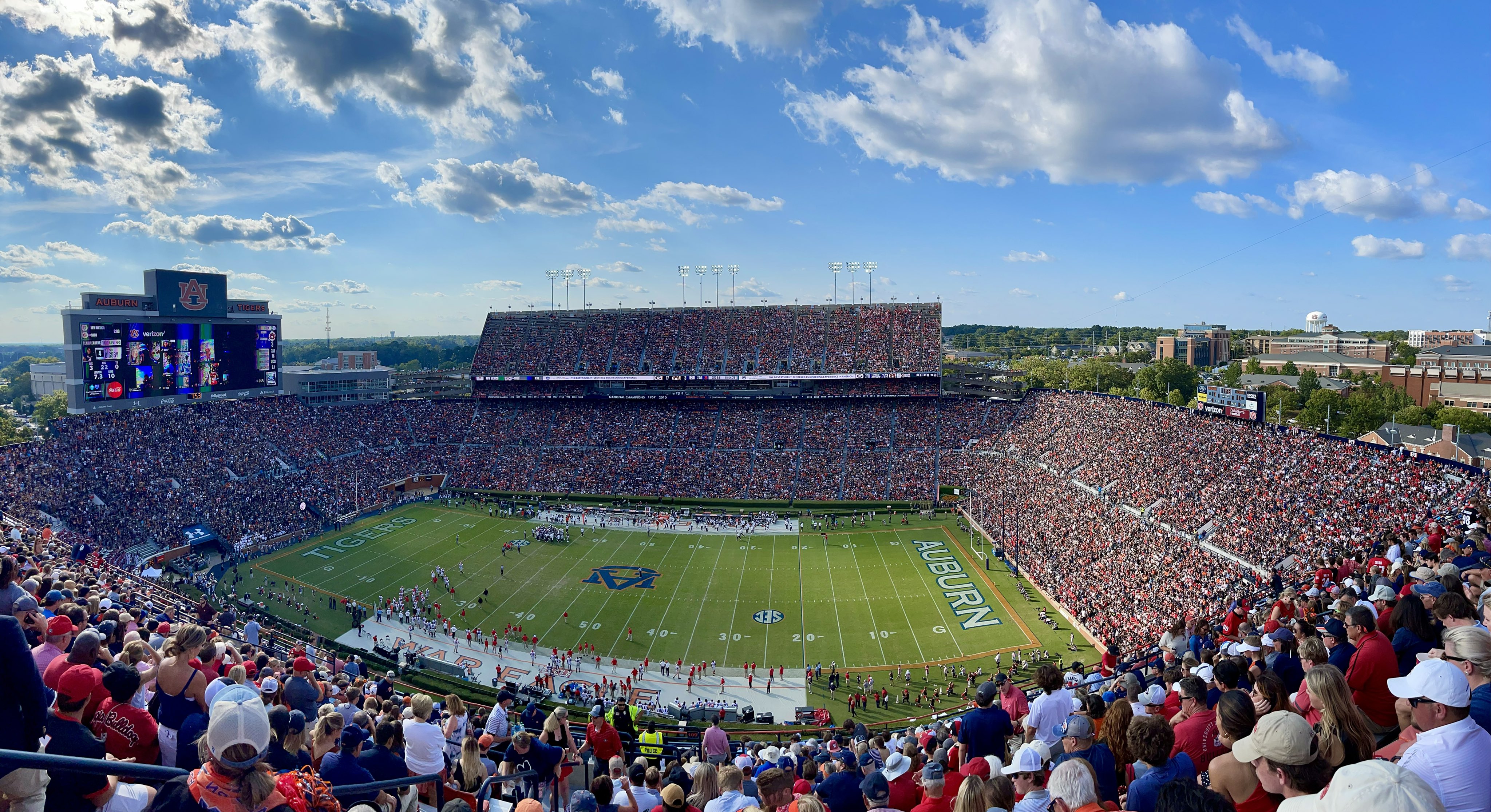 Image By: Jacob Nicely
It just means more in the deep souths oldest rivalry.
I see you coach!
4. The Cotton Bowl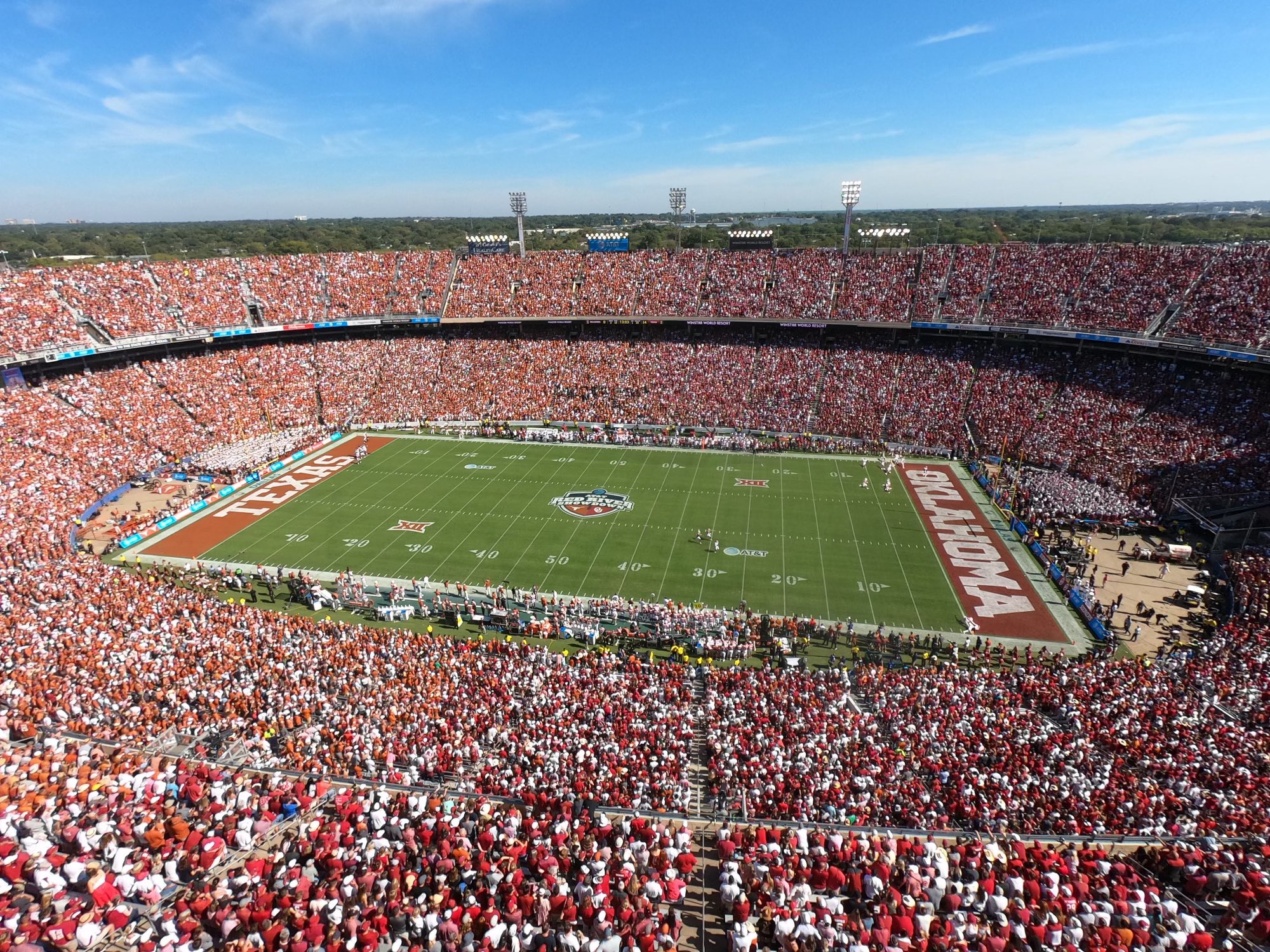 Image By: Oklahoma Football
This is by far one of my favorite atmospheres of the year. I mean what is not to love about it? You have half the stadium decked out in burnt orange and the other striped in crimson and cream. There is truly nothing like the Red River Rivalry.
3. Memorial Stadium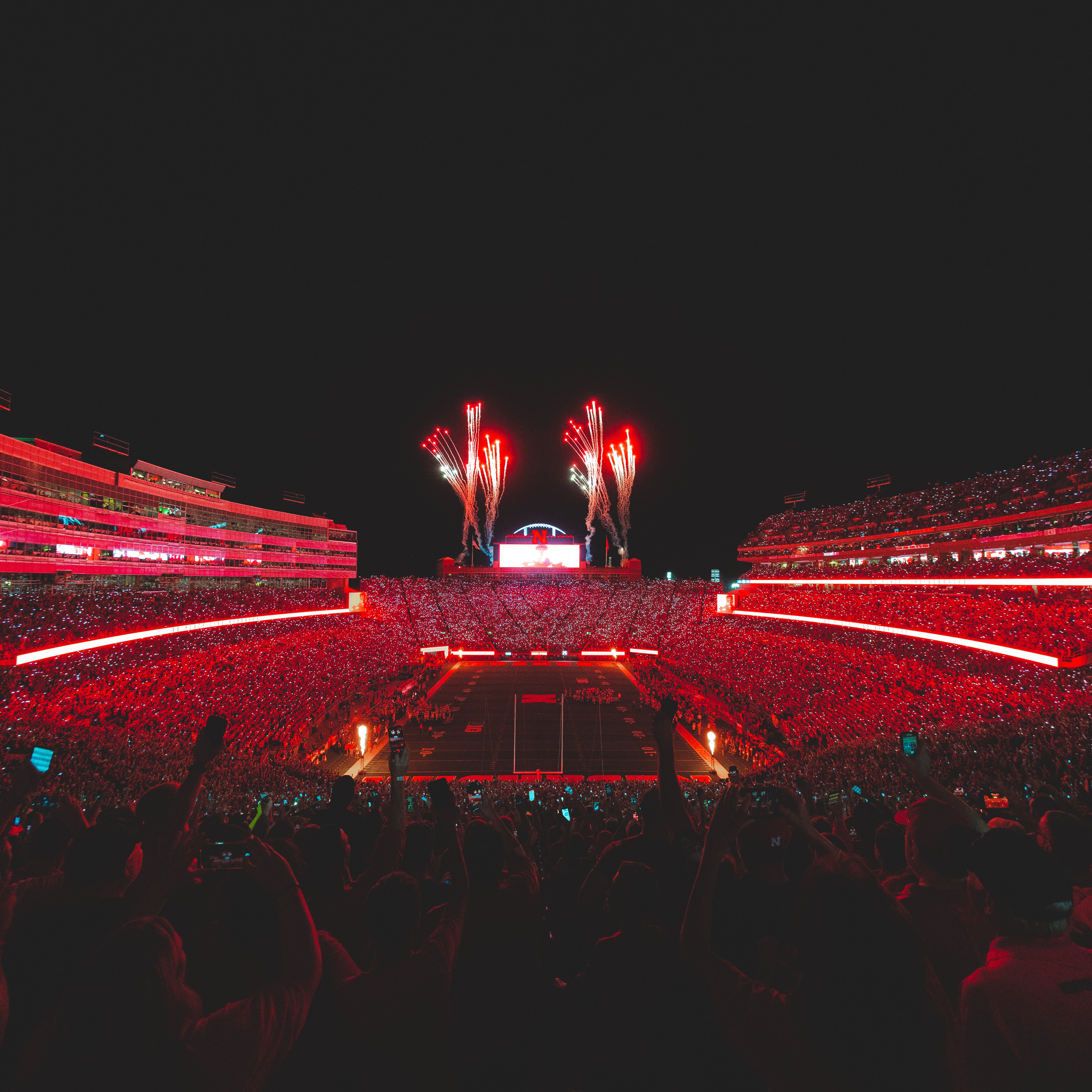 Photo By: Nebraska Football
There are few better places to spend your Saturday night than in Lincoln, Nebraska. And while that may be weird to hear at first, Memorial Stadium provides one of the greatest home atmospheres you will see in all of college football.
2. Kinnick Stadium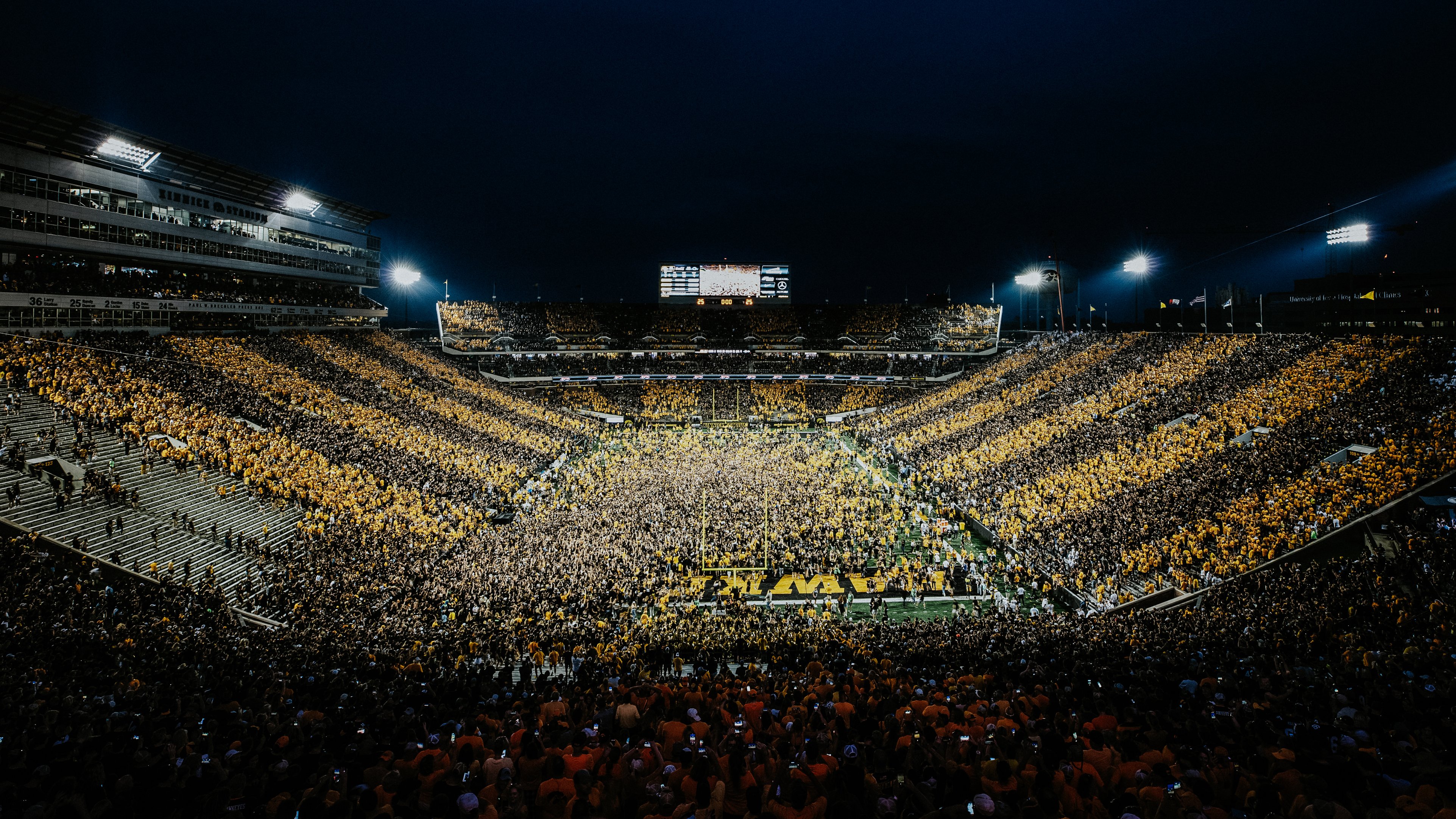 Image By: Hawkeye Football
Was it a bit corny that Iowa stormed the field as a home favorite after beating a backup QB on Saturday afternoon? Perhaps. But that still doesn't take away from the fact that on game day, Kinnick Stadium was one of the premier atmospheres we have seen all season long.
1. Kyle Field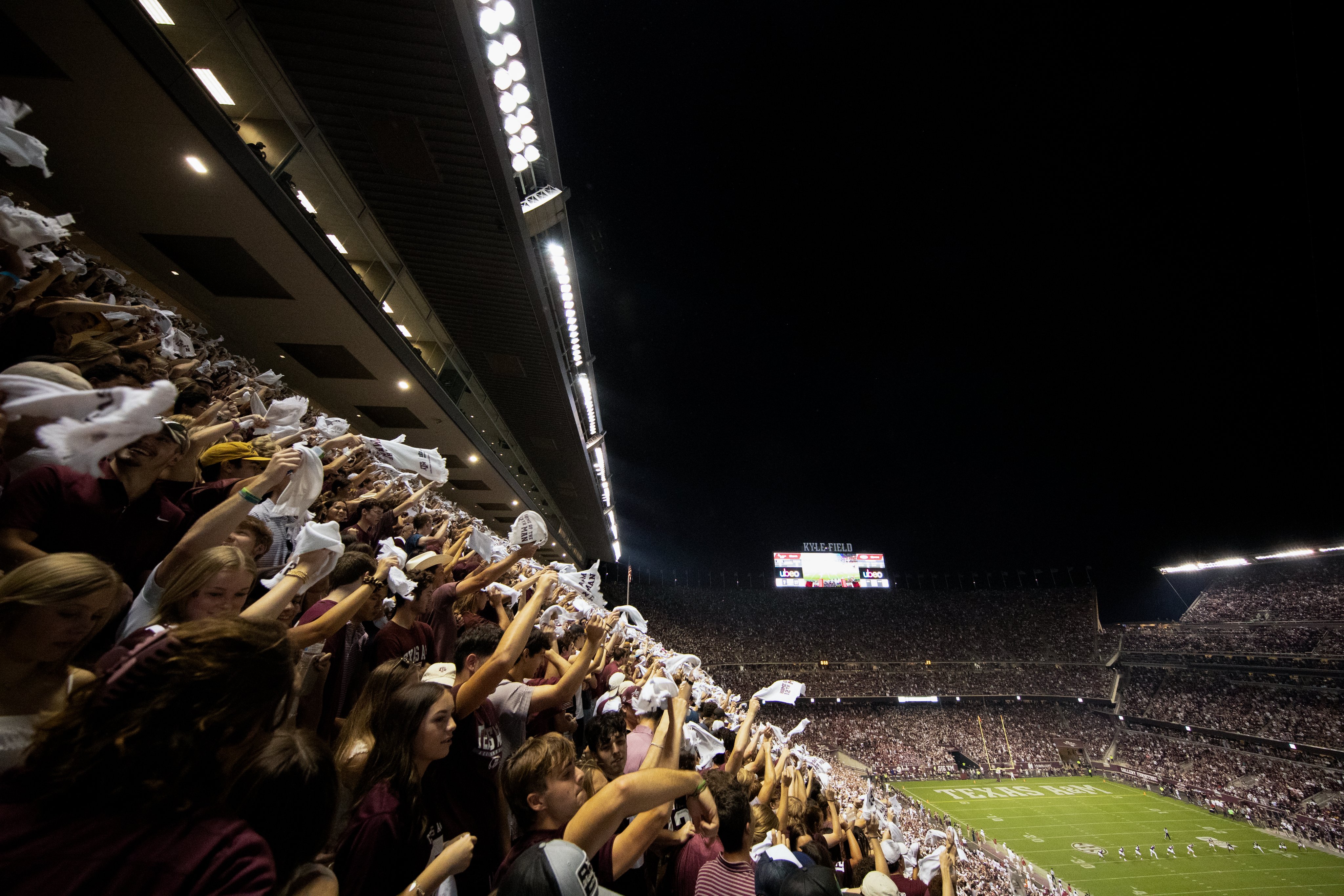 Image By: Texas A&M Football
Do I know how Texas A&M possibly managed to stun Alabama on Saturday night? For sure not. But I do know that if this game was played anywhere other than Kyle Field, the Crimson Tide would have won by double digits. Do not let anyone tell you that home field advantage doesn't exist.