Photo By: The Athletic
Georgia's defense allowed not one, but two TD's this week. Is the sky falling?
Honorable Mention – The 6 Finger Man
This is so absurd it rocks.
5. Matt Corral – QB; Ole Miss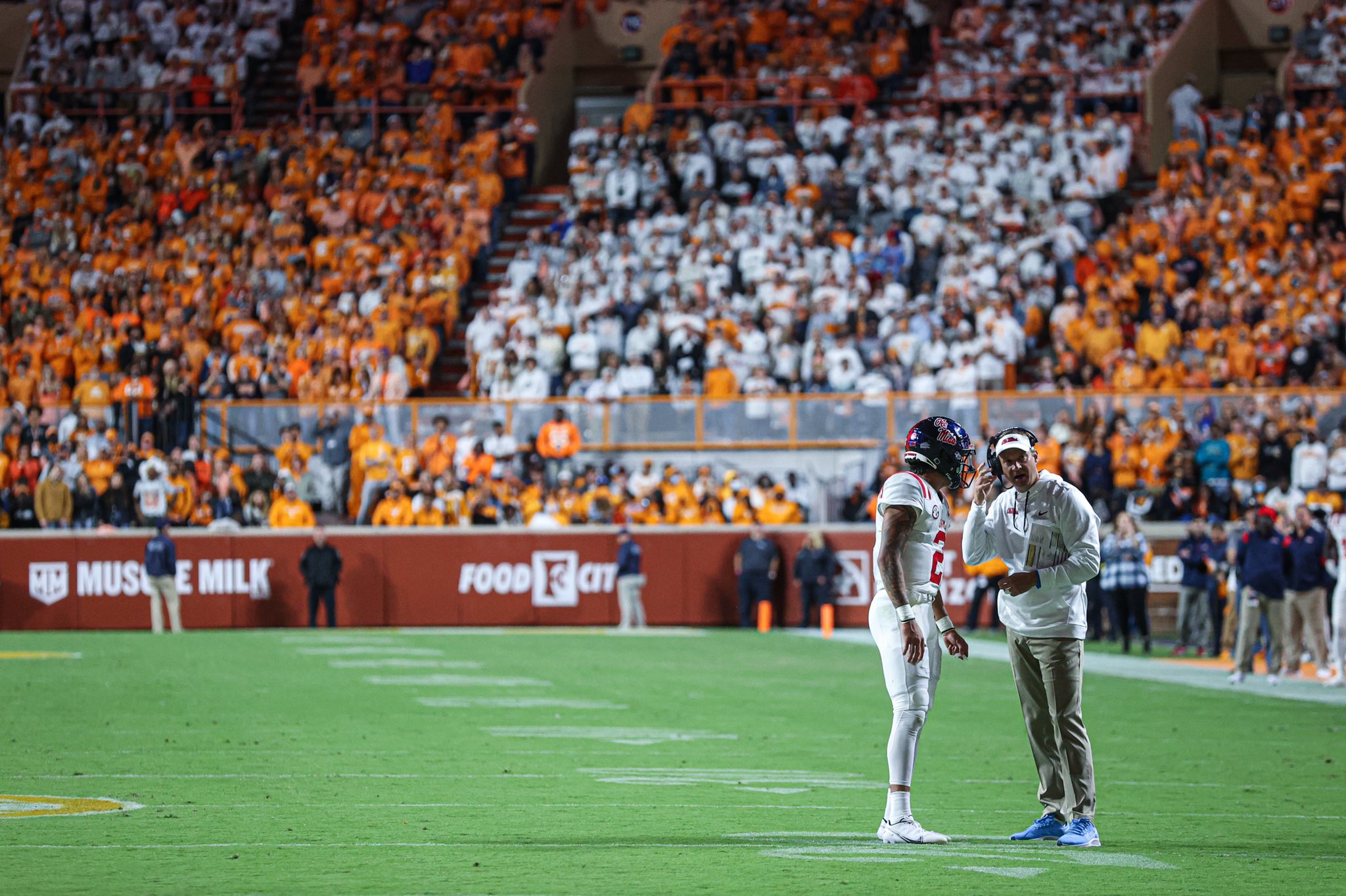 Matt Corral is going to win the Heisman trophy. And while I fully understand we are just 7 games into the season, meaning much can still change, I am at a point where I am ready to give the king his crown.
The matter of the fact is this. Corral is better at doing his job, than anybody else in CFB. He shows up at stadiums around the country, and performs as if 100,000 people are paying to see just him. He is a showman if there ever was one.
Take Saturday night for example. The So Cal Slinger took his talents into Neyland Stadium and put on a show that will make you say "I was there the night Corral carved up Tennessee's defense like a Thanksgiving turkey." In route to an emotional, 31-26 win, the Junior QB put up a Heisman like stats sheet, throwing for 231 yards in the air, to go along with 195 yards on the ground and 2 total TDs. Can you say hello Heisman?
4. David Bell – WR; Purdue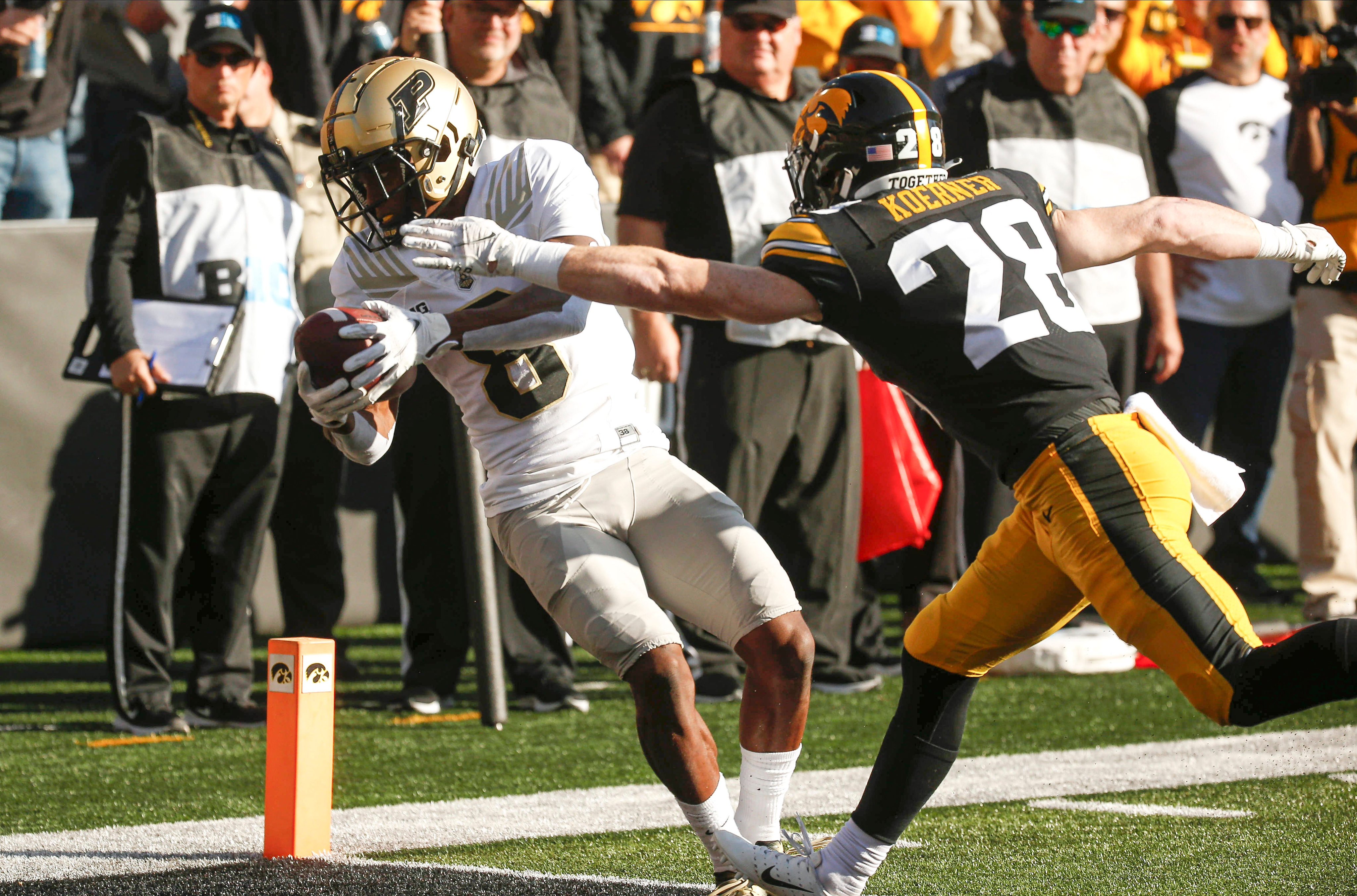 I am a man of many takes. Admittedly, I will say that these decelerations do not always come true, but there was one take this season that I was very confident about. From about week 4, I told people that Iowa was about as fraudulent of a college football team as you were going to find. This was a program that got bailed out by other teams mistakes, opposing injuries, and flat out luck. And the fact that Iowa entered Saturday's contest against Purdue as the second ranked team in the nation, was an absolute joke.
Now mind you, leading up to this game, I was called a clown, a "Salty Penn State fan," and anything else you could possibly think of. Oh, how I love you David Bell.
Jeff Brohm and the Purdue Boilermakers entered Iowa City on Saturday afternoon with a purpose. From the second the ball left the air, to the moment the clock hit zero, it was clear that Purdue was the more dominant team in every faset of the game.
David Bell. If this is a name that rings a bell (See what I did there lol,) it is because the Junior wide out was previously featured on our T5P when he racked in 3 TDs on 121 yards receiving against UConn in week 2. And if you think that performance is worthy of recognition, just wait until you hear what he did on Saturday afternoon against one of the nations premiere defenses.
In route to 24-7 dominating win, Bell put the offense on his back, racking in 240 yards on 11 catches to go along with 1 score. Purdue became the first unranked team since 2014 to beat a number two ranked team in the country and did so, rather handedly. Oh, how it pays to be right.
3. Caleb Williams – QB; Oklahoma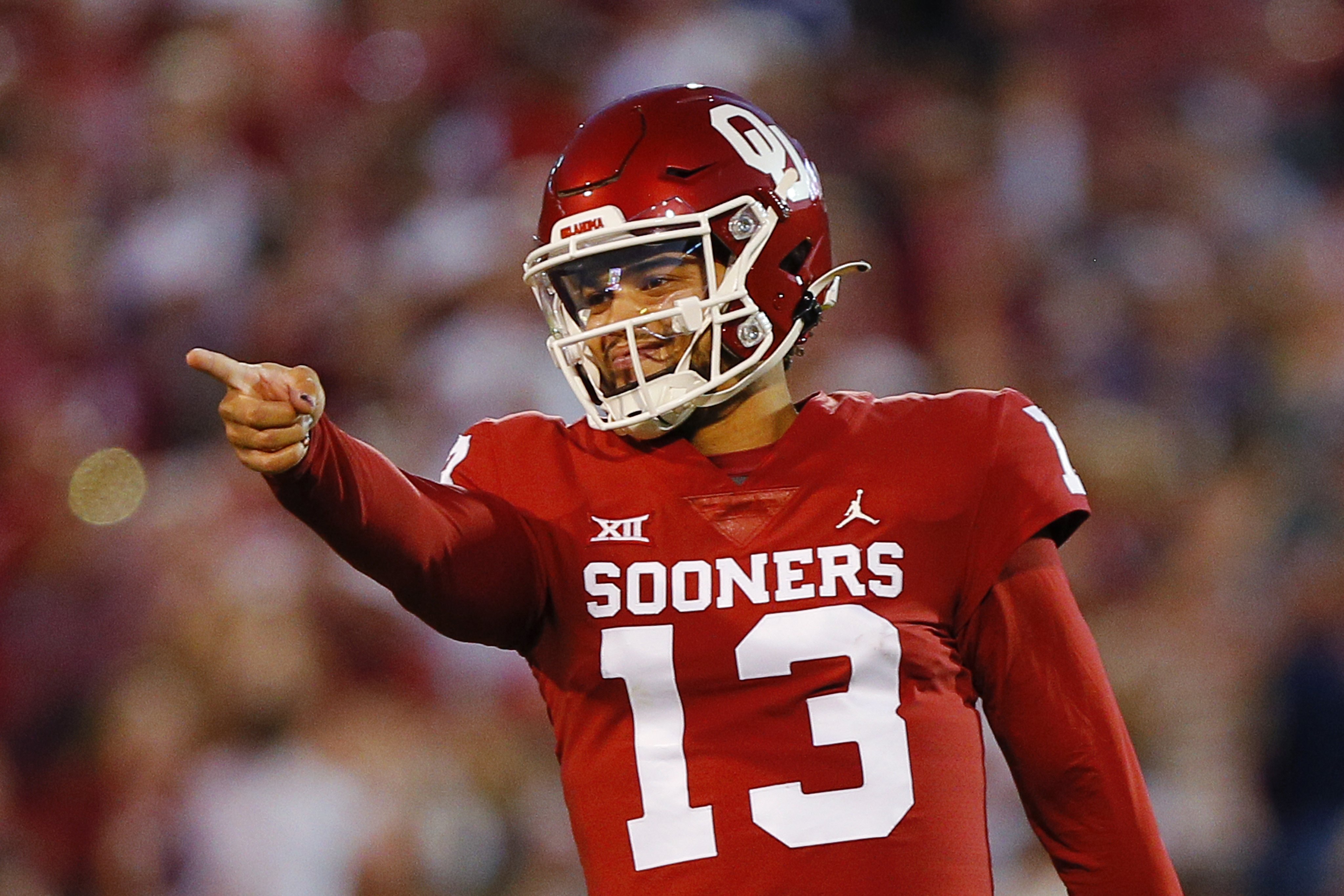 I present to you, the media vs Lincoln Riley. To fully understand the current affairs that are taking place in Norman we must take things back to last Saturday during the Sooners heroic win at the Cotton Bowl. The story goes a little something like this…
It's the second quarter of the Red River Rivalry. Oklahoma is getting their doors blown off when in come true freshman QB, Caleb Williams. The DC native leads his team back from an 18 point second half deficit and is named the king of Norman. This is where things begin to get sticky. Holly Rowe, who is a sideline reporter for ESPN, asked to speak to Williams after the game, but was denied access by HC Lincoln Riley. Why? Your guess is as good as mine.
We now head over to the practice fields, where thanks to a student reporter, a pair of binoculars, and a couple of quotes from Spencer Rattlers dad, the media has been denied all access for the majority of the week. If Lincoln Riley and the media were a married couple, they'd be on the verge of separation.
With that being said, if you were to have watched Oklahoma play TCU on Saturday night, you may have assumed they were the best team in CFB. The Sooners pounded the Horned Frogs by a score of 52-31 and looked like a well oiled, functional machine.
And I know what you may be thinking. How is it possible for a team to look so good on Saturday after going through so many distractions during the week? And the answer is quite simple. Oklahoma had Caleb Williams and TCU didn't. Williams, who made his first collegiate start on Saturday night, looked about as dominant and sharp as a freshly shaven pencil, going 18-23 for 293 yards to go along with 4 passing TDs, 66 rushing yards and 1 rushing score. All I will say is that Spencer Rattler better start looking for a new home soon, because his starting job is all but gone. Norman has a new QB1.
2. Jerome Ford – RB; Cincinnati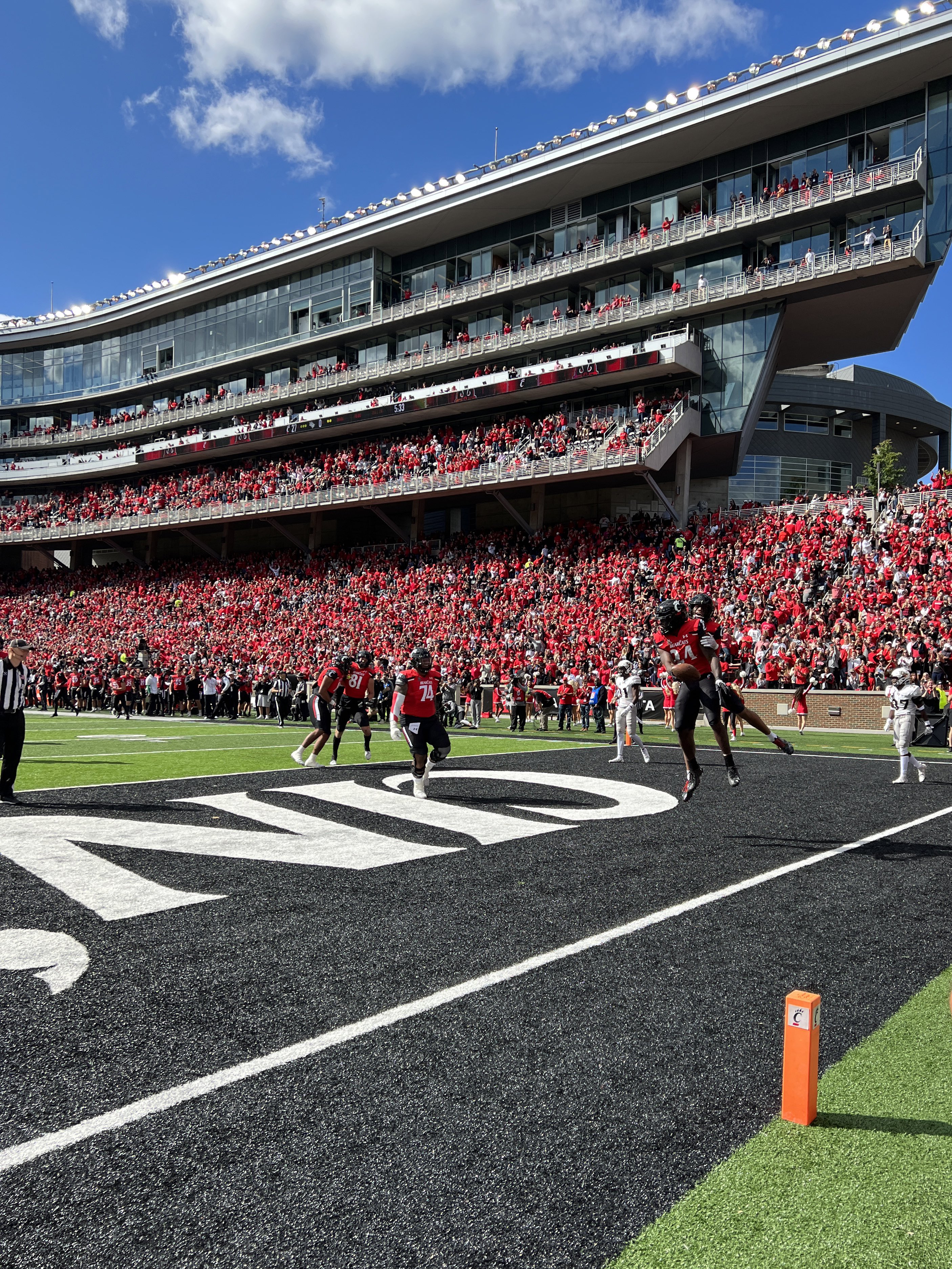 I think it is time we start to respect the Cincinnati Bearcats. And no, I am not talking about considering them as the best team out of the power 5. That is a given. What I am referring to, is placing them in the same conversation as any elite program in America. The Bamas of the world will always get special recognition, but it is time that we begin to acknowledge the fact that Luke Fickell has a damn good football team.
One thing that makes Cincinnati such a dangerous team is that they can hurt you with both the air game and the rushing attack. There may be instances where Desmond Ridder has a field day finding his wide outs, and others where Jerome Ford gets more Carries than a mailman. Saturday was the latter.
To this day, I believe that Jerome Ford is one of the most under appreciated backs in all of college football. I mean, this is a guy who has already touched the ball over 100 times this season, and gets banged up in the trenches like you wouldn't believe.
On Saturday, in route to a dominating 56-21 win vs UCF, Ford had a day for the ages, rushing for 189 yards on 20 touches to go along with 4 rushing scores. Is Jerome Ford going to receive any Heisman votes come seasons end? Most likely not. But that doesn't mean he isn't one of the more gritter, talented backs this game has to offer.
1. Tyrion Davis-Price – RB; LSU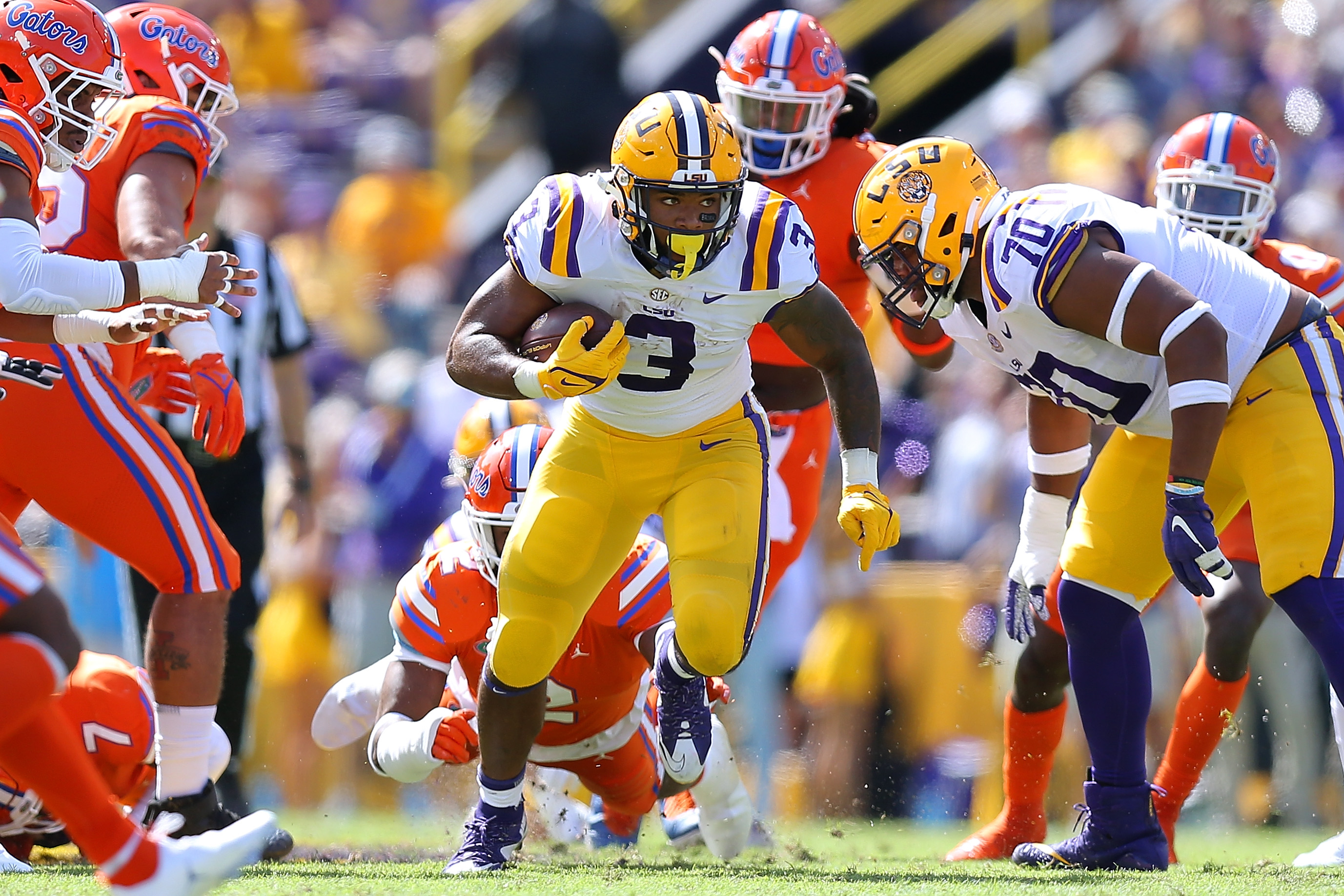 While it may seem like I am beating a dead horse, it is important to note just how bad things currently are in Baton Rouge, so you can get a better understanding of how essential Tyrion Davis-Price's performance was on Saturday afternoon.
For starters, LSU hosted Florida at 11am CT on Saturday morning 11…in the morning. Do you understand how bad things have to get for Florida week to be played at 11am? And don't even get me started on the tailgate scenes in Death Valley.
Secondly, it was announced early Sunday morning that LSU had decided it will part ways with head coach Ed Orgeron at the conclusion of this season. Did this come as a surprise to most? For sure not. But if you were to tell people back in 2019 that Coach O would be fired in just 2 years time, they would of called you crazy.
And that brings us back to Saturday morning, where LSU played host to Dan Mullen and the Florida Gators. For the most part, death valley was eerily quiet…quieter than it should ever be. And for all intents and purposes, the Tigers had no business of winning, or even competing for that matter with a much more more talented and disciplined Gator team. But as the saying goes, "Big time players step up for big time games.
And step up Tyrion Davis-Price did. In what will be described as one of the most memorable performances in program history, Price put the state of Lousiana on his back, rushing for 287 yards to go with 3 rushing scores. Price not only helped his team to a needed win, but set the school record for most rushing yards in a game, a mark that was previously set by Derrius Guice in 2016 (285.) Additionally, Prices 285 rushing yards were the most yards on the ground that the University of Florida has allowed in one game in their programs history. A priceless showing if you ask me.