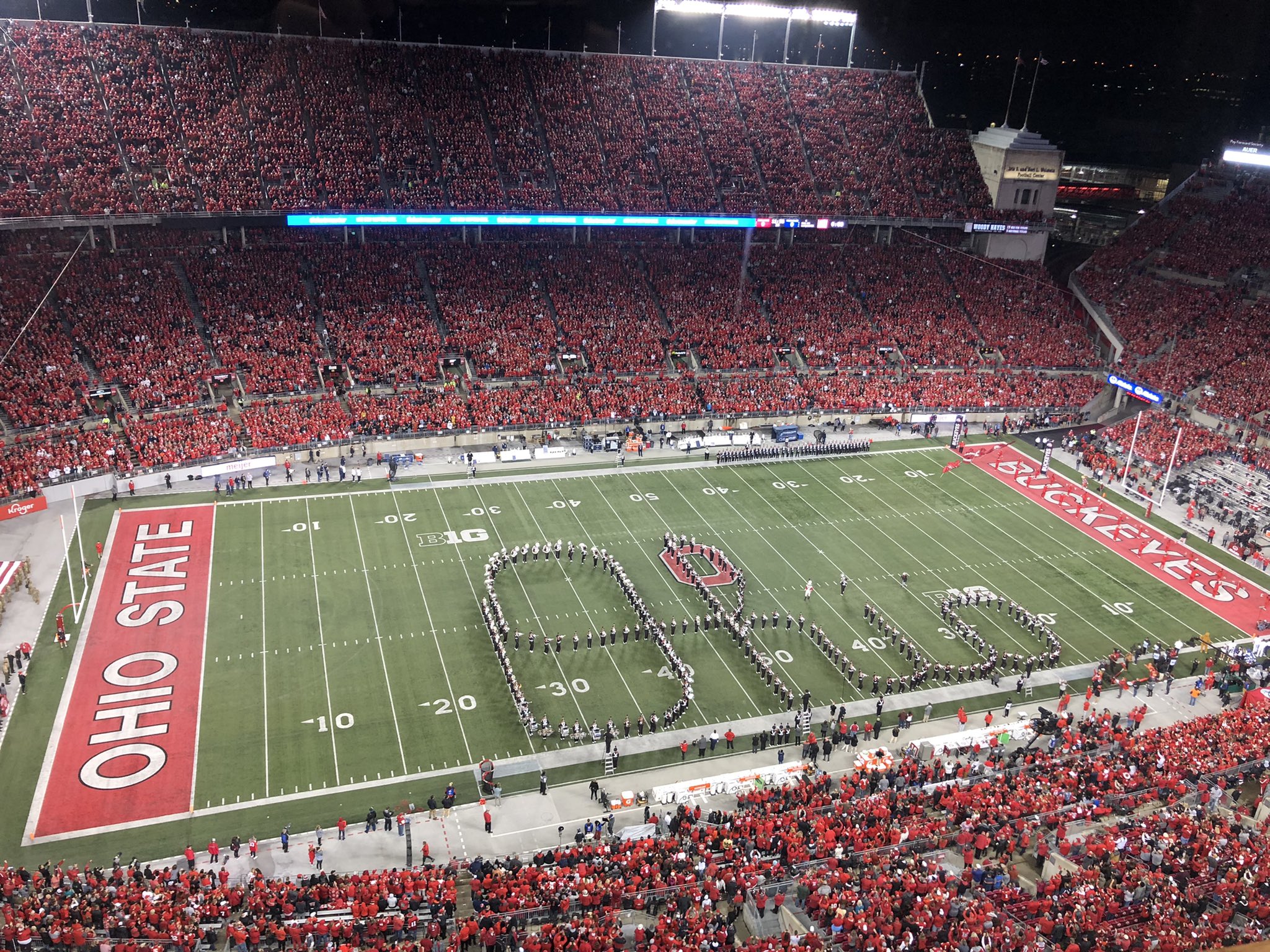 Image By: Dan Hope
Petition to ban students from rushing the field unless their team is a significant underdog. (I'm sorry, but seeing OSU storm after not even covering the 18.5 point spread just doesn't do it for me.
Honorable Mention – TIAA Bank Field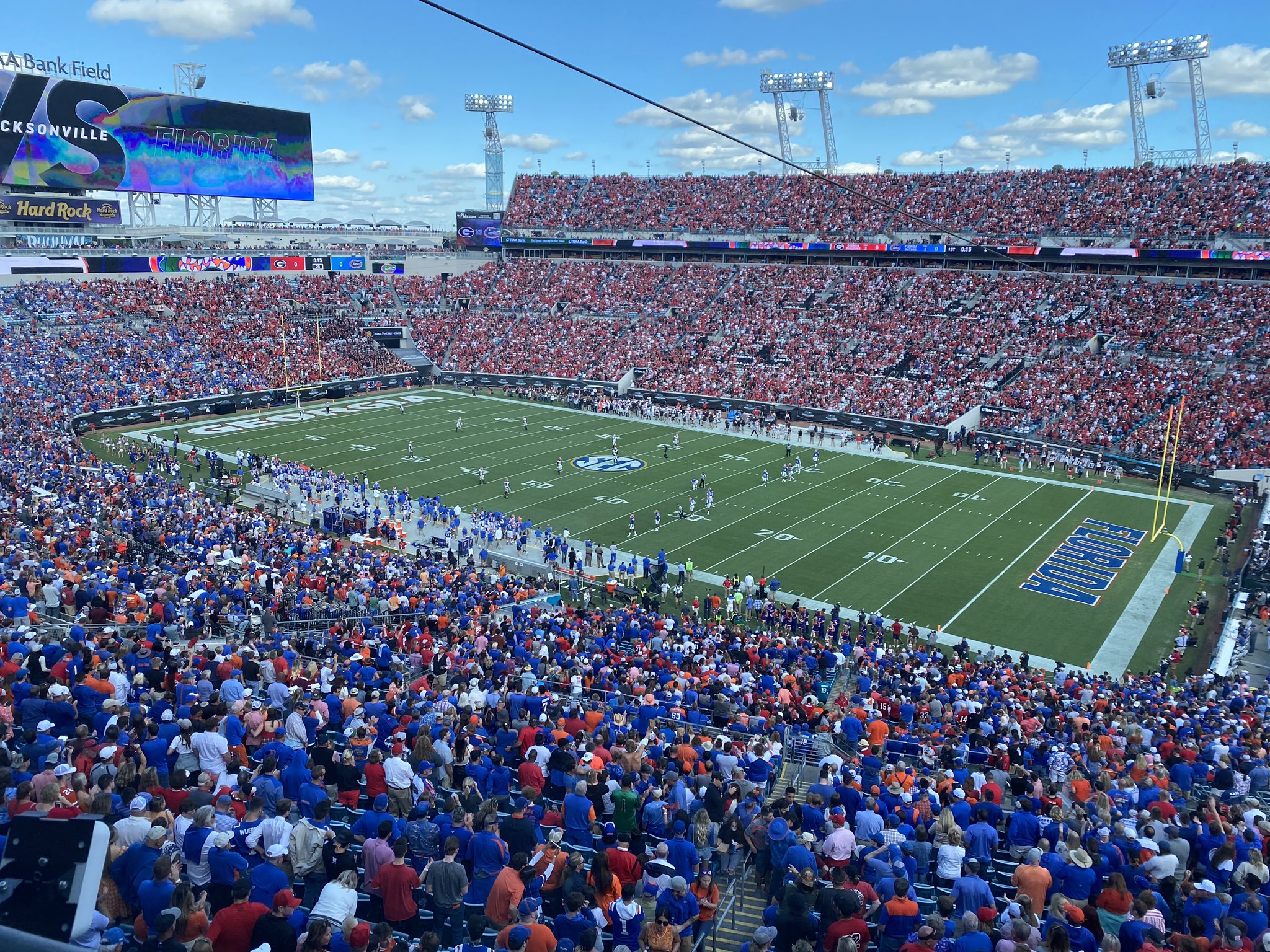 Image By: Connor DelPrete
It's the worlds biggest cocktail party and it's awesome.
5. Camp Randall Stadium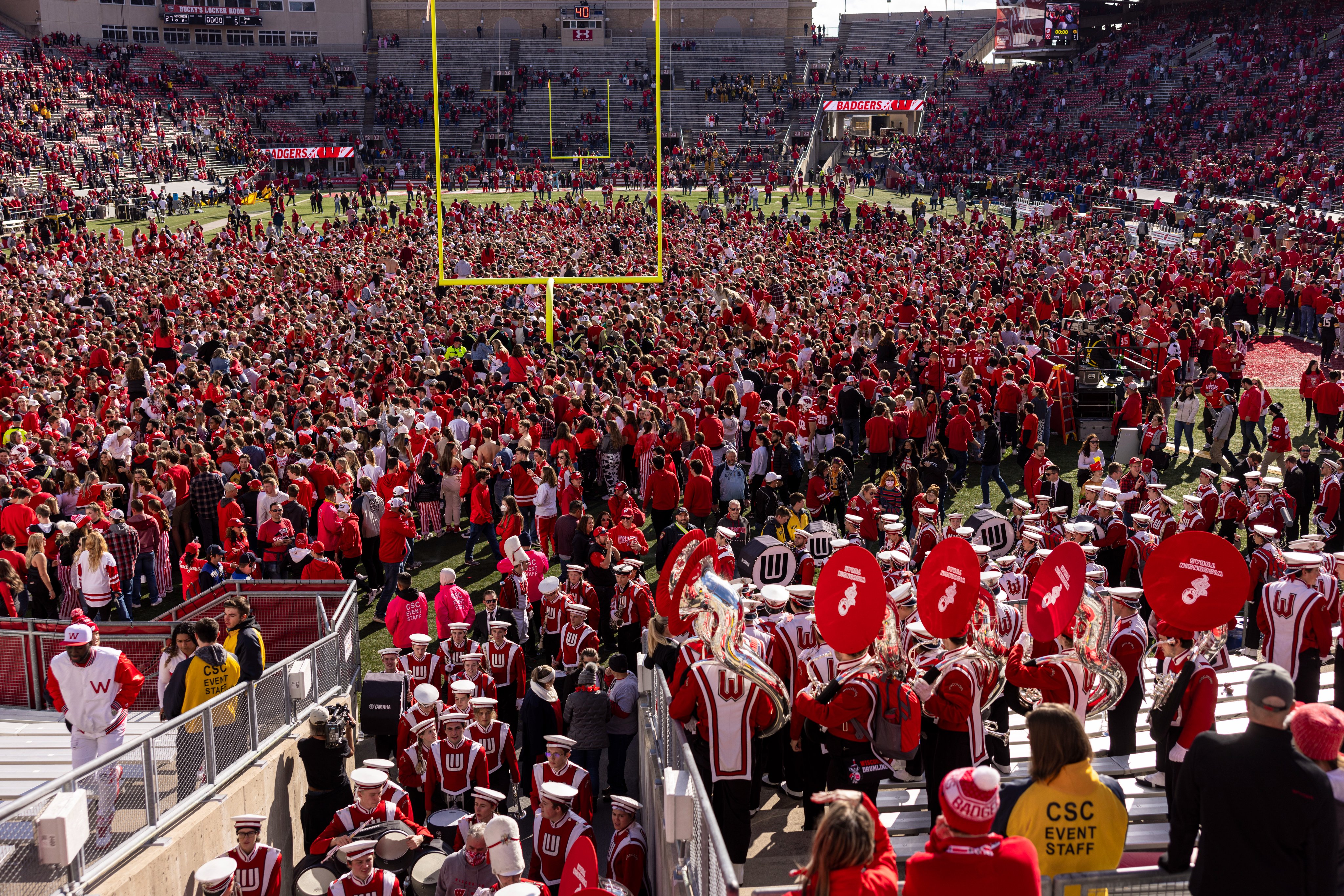 Image By: Wisconsin Football
The Heartland Trophy is coming back to Madison as the Badgers of Wisconsin dominate the Hawkeyes of Iowa on homecoming weekend.
4. LaVell Edwards Stadium
Image By: BYU Football
I have a feeling that if you were lucky enough to be at LaVell Edwards Stadium on Saturday night, you will be telling your grandchildren one day that you were there the night that the Cougars drove the Bronco into the sun.
3. Jordan-Hare Stadium
Image By: Ole Miss Athletics
There are few things better in this world than Saturday nights in the SEC.
2. Spartan Stadium
Image By: Mel Tucker
Advantage, little brother.
1. "The Horseshoe"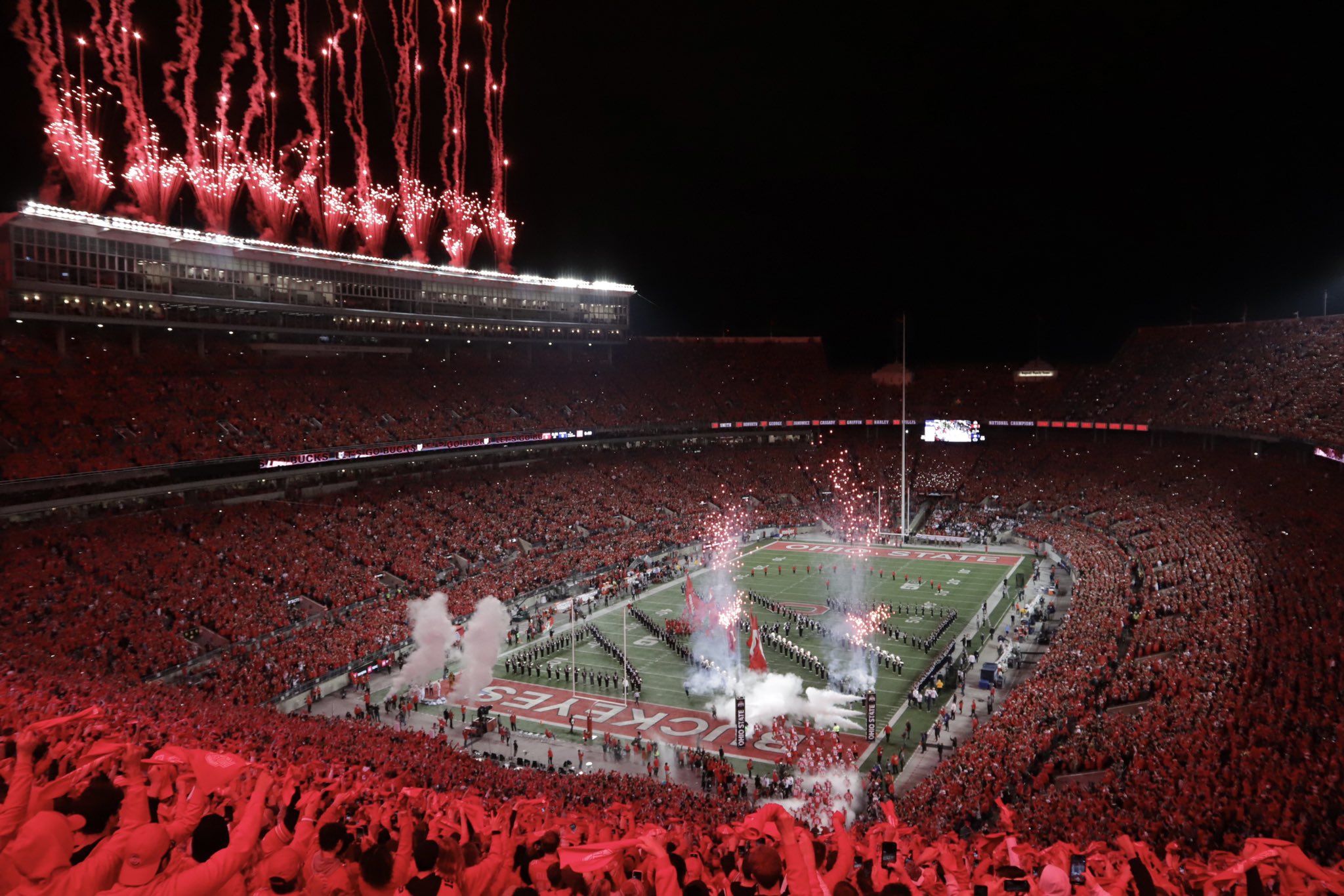 Image By: @_macshanklin
There are few towns in America that treat college football as a way of life, healing and survival. Columbus, Ohio is one of them.